Writing a press release

---
Writing press release is not that difficult. Forget the novelist or the writer in you …
Writing a press release is all about sending a message that is clear, structured, objective and airy.
What you should not do … :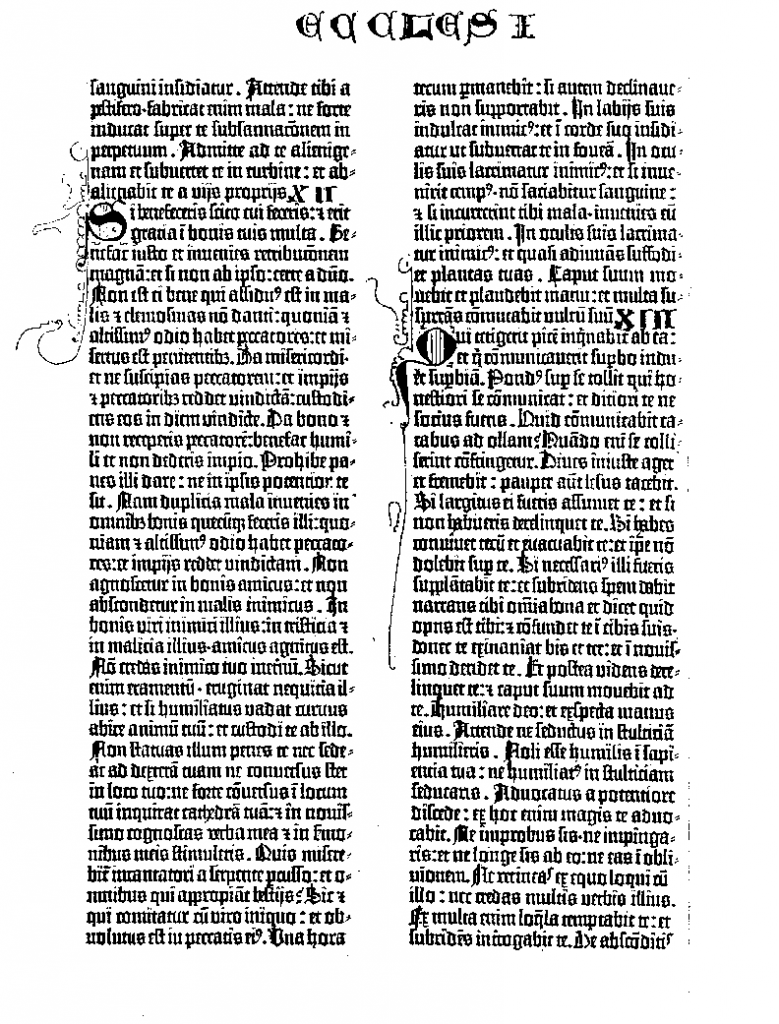 1- A journalist only publishes what he deems interesting for his readers (result of a study, new product or service, event, news, agenda, etc.), he is not there to give you free publicity.
2- Journalists will not publish impartial information: their role is to speak objectively: do not write in a commercial style. Don't sell your product! The journalist is not your client …
3- Keep it short, simple and effective. Give dates, figures, facts. Don't use professional jargon. Your release should be understandable by anyone.
4- Make chapters with chapter titles. The title of each chapter should reflect the key idea contained in the chapter.
Include all additional information in the press kit. The press release should be kept short. The press kit should allow us to dig deeper into the subject. So you can put a lot of information into it.
See our examples of press releases
Writing a press release : some principles
The press release must deliver the information sequentially, from the most important to the least important according to the principle of the inverted pyramid: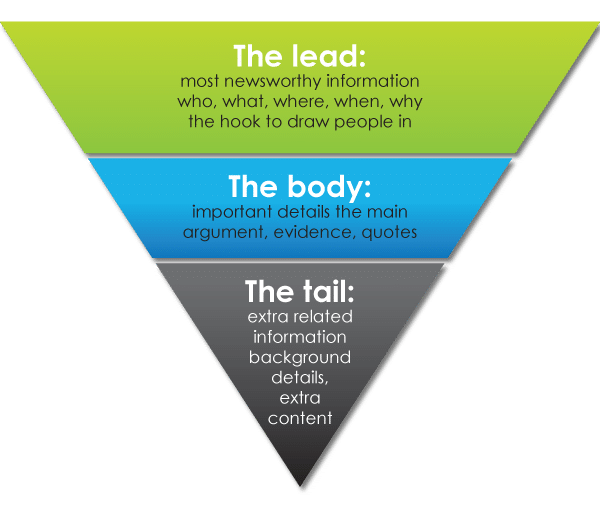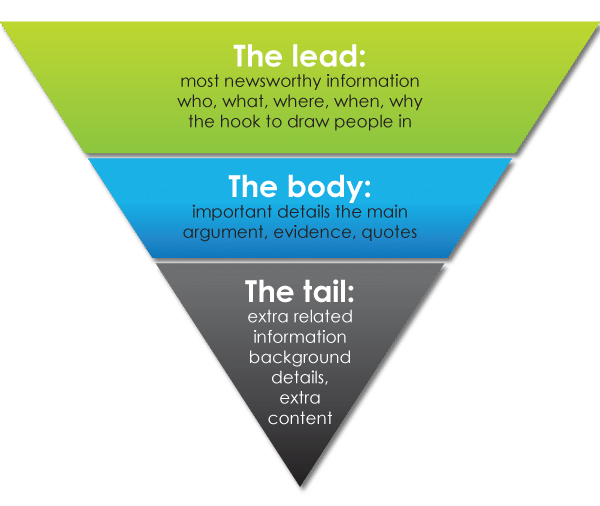 First of all, know that the press release must be 1 page maximum, no more.
Here are the 4 parts that make up a press release:
1. The title
It should sum up your entire press release in 1 sentence.
This hook must be powerful but objective. It can include a key figure, essential information …
The title is the item to work on first. No "!" and of "?" in the title. 18 words max.
Don't try to say everything in the title. The title has only one goal: to make you want to read more
2. The catchphrase of the press release or "hat"
This small paragraph (2 lines) should summarize in a few lines the entire press release, which should be remembered by the journalist.
3. The body of the press release
You should write your press release impersonally (not "you", "us"). Put the most important things first and leave the less essential information last.
Traditionally, the writing structure of a press release has several paragraphs with a title for each (example for a product below):
For example the different paragraph :
1 : What is it?
2 : Who is it for?
3 : Why?
4 : How does it work?
5 : How much, Where,… (price, place,…)?
If possible, have a common thread throughout the text with natural flow between paragraphs.
If useful, add illustrations (photos of products, website, etc.), with comments if possible.
Add a title at the beginning of each paragraph containing the key information to remember. So a busy reporter can read only your headlines and find the information immediately.
Pass out one idea per paragraph.
Do not overuse photos and illustrations or hyperlinks.
No bold except titles, no: "!"; "?"; "you"; "your" ; "We" and conjugated verbs in the first or second person plural.
Writing a press release should ban superlative words: "revolutionary", "incredible", "unique", "extremely", novel ", … or any other word of a commercial nature or giving a subjective character to the sentence.
No sentences longer than 25 words!
A message = a press release
If you have several separate messages, it is better to take the trouble to write several press releases, to avoid confusion. When you want to send several messages in a press release, you usually get confused. The journalist no longer knows what the main news is.
Or, clearly separate messages with titles to structure the information.
Avoid humor!
Pay attention to the tone of the press release: if your hooks are made of puns, your press release will not necessarily be taken seriously.
It is therefore necessary to write a press release in an objective, clear and concise manner.
illustrate …
Even if your press release isn't about a visual subject, be sure to add images just to make the document more enjoyable.
Put images in 300 dpi resolution ideally: printed newspapers require this resolution. You can download them in 300 dpi resolution (CMYK colors) using links to your website. For the web 72 dpi is sufficient.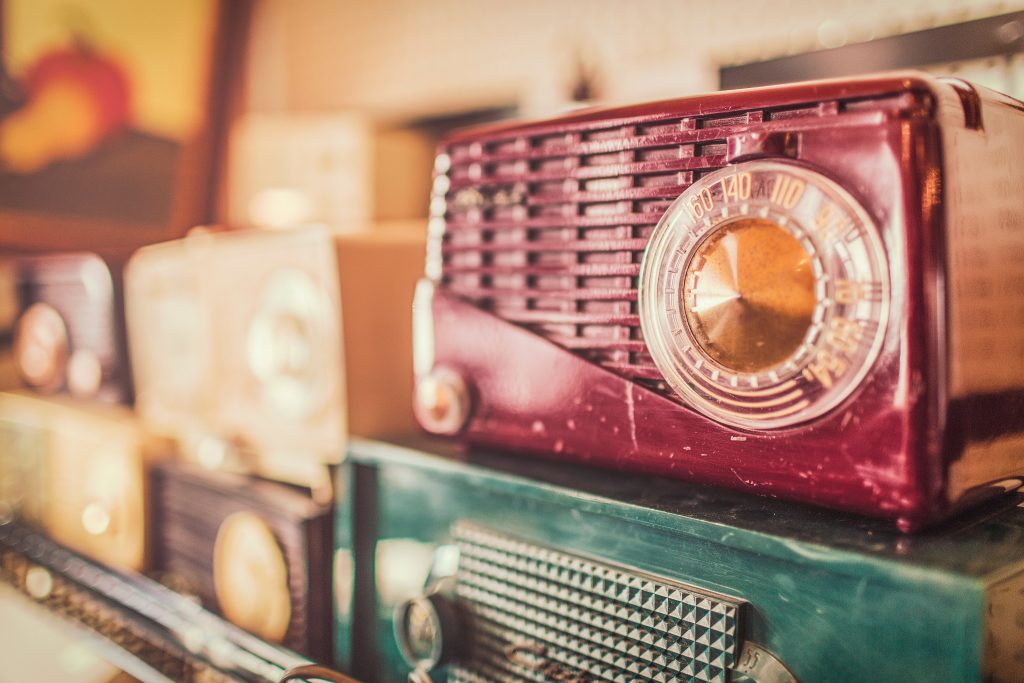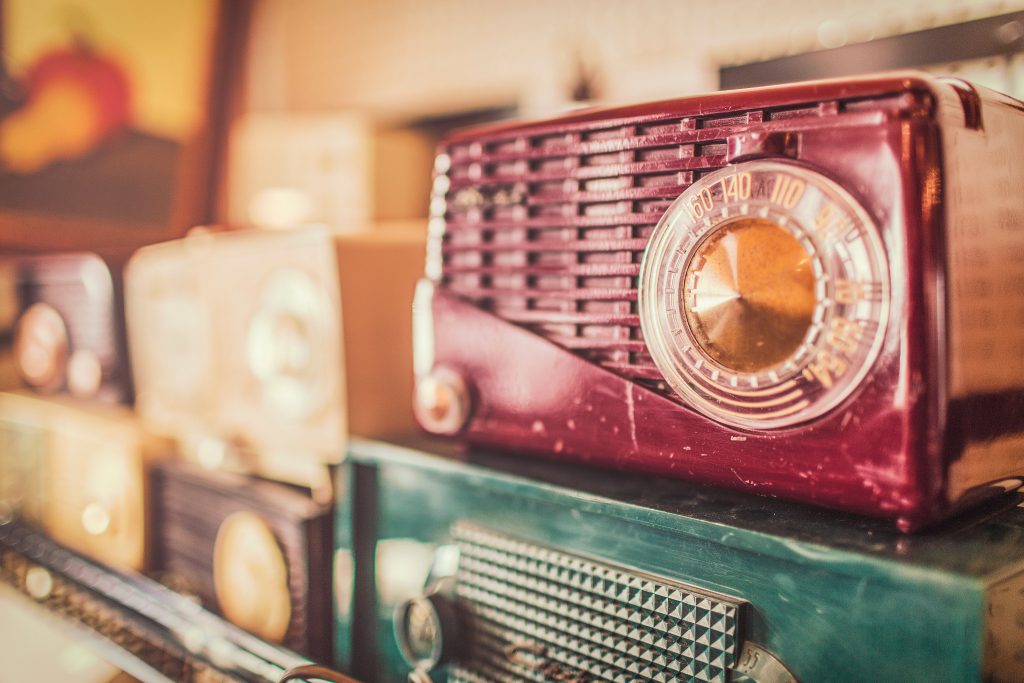 The end of the press release
Take a look at all the practical details here: contact, price of the product / service, availability, etc.
Give a reminder of your company or organization, its history, its products, its actions …
If you are N ° 1 in a sector, remember it but justify it (source GFK / médiamétrie /…), this will strengthen your credibility.
Do not call the journalists to find out if they have received your press release … Unless there was an email error, he will have received it and if he is not talking about you, then he is not interested.
Tips :
Have someone who doesn't know anything about you proofread the press release you wrote.
Submit the document to him for about ten seconds and then ask him what he understood. You will be surprised at his answers …
it must be understood by someone who does not know anything about your news.
The 10 basic tips for writing press release
1 : the main information must be visible from the start of the press release: in the title and / or the chapter
2 : Write in the 3rd person and conjugate the verbs in the present tense. Use the active formula which gives a positive image
3 : Do not use verbiage, if the sentence is not useful: delete it!
4 : Insert the logo and of course the "press contact" at the bottom of the press release
5 : Avoid jargon or acronyms (unless you detail them). The reporter has very little time to devote to your release. Do not complicate its task.
6 : Make sentences short, built on logic: subject-verb-complement.
7 : Avoid clichés or the ready-made formulas that you see everywhere …
8 : Use% if your subject allows it. Journalists love numbers.
9 : Illustrate your release with photos, links, etc. It's more enjoyable to read and it promotes sharing on social media. Graphic content is always appreciated. Nothing is more indigestible than an article without a picture.
10 : Obviously avoid superlative formulas like: "unique", "revolutionary", "fabulous", "incredible",…. The reporter is not your client!
How to succeed in your telephone interview?
If your release is relevant, a reporter may find it useful to call you to gather more information.
However, if he wants to call you, it is because your press release is imprecise or incomplete. And he will only make the effort to ask you to contact him if you are a well-known company. So it is better to ensure that the press release is complete and exhaustive. He will be able to quickly deal with your subject without going through the "additional information" step …
2 or 3 messages
In order for this interview to go as well as possible, plan to think about the 2 or 3 messages you absolutely must pass on to the journalist. Write these messages down on a piece of paper and hammer them out at least 2 or 3 times (without advertising).
Don't be surprised if the article contains errors. Because in 90% of cases the journalist will not make you reread his article. It just means that your speech was not clear enough. Our advice is to let small errors flow, and to make corrections only in serious cases (problem of price, date, etc.).
In an interview, give the reporter the information that is most relevant to their readership by letting them know what you think their readers expect. Always remember to suggest that the journalist call him back. Because some of them work from home (especially freelancers).
Writing press release in a "short" version
Sometimes some companies do press releases with summaries in 50 – 250. Writing a press release can therefore include a short version. This method makes it possible to send journalists a ready-to-use text regardless of the space available in the media. However, it takes a little longer …
This can sometimes help, especially for internet newsletters which have to produce very short texts very quickly. Also write a short version of your press release. Thus the recipient will have a short version that he can possibly treat as "short". Check our press review section.
Influencers and bloggers are fond of simple layouts. With a strong visual attachment.
Put yourself in the reader's shoes …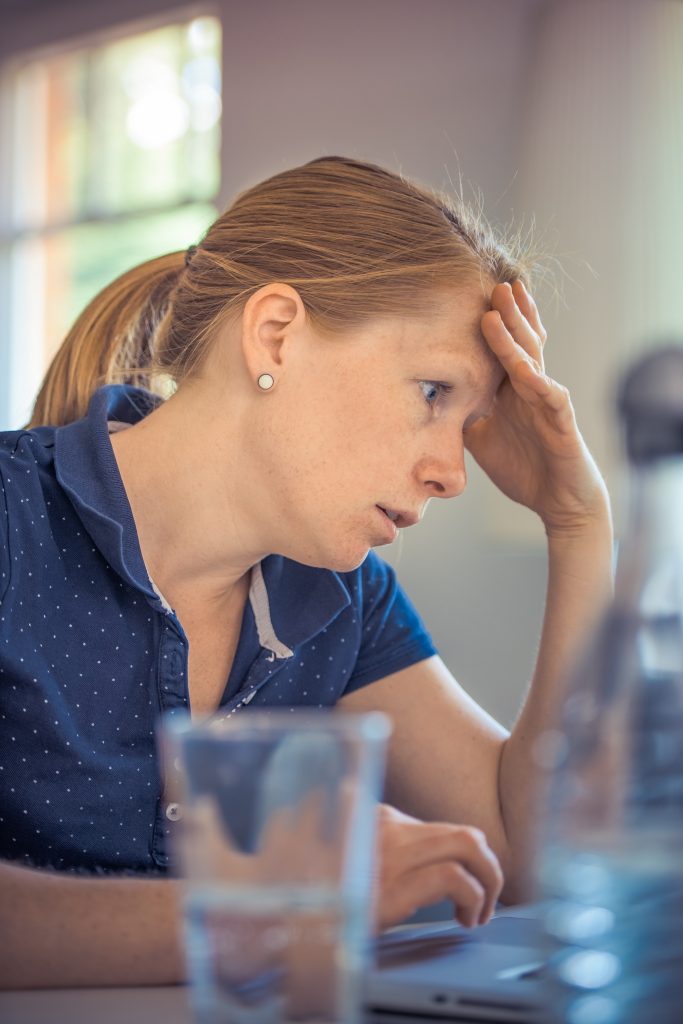 So a good test exists to find out if your press release is correct. You just have to show it for 10 seconds to someone who doesn't know anything about it …
Stick to the news when you writing press release
Stick to the news: for example, a new standard has just been released. Send a press release explaining the implications of this standard and how your products meet it.
You can also try to stick to the current societal news. As far as possible … If you force the connection you risk losing credibility … The journalist is not stupid, he will sniff out the "string" … But it is true that to be in the "wake" of a big news can add value to your topic. The ideal is always to have an intrinsically quality subject!
The 10-second test after writing press release
So show the document to that person for 10 seconds and then ask them, "What is this?"
If your press release is well written, your interlocutor should be able to tell you in a few words what the purpose of the document is.
If it does not happen spontaneously, it is because your document is confused or too long or poorly structured …
You have no hindsight to writing press release
Always remember that your reader knows little or nothing about the topic you submit … and that they receive a lot of topics.
You have a perfect command of your subject. What seems obvious to you is not for others. You no longer have perspective on your subject because you have been in it for a long time …
In conclusion So simplify his work: be clear, concise and simple.
Or entrust the writing of a press release to the professionals!

Check our PR Agency section.
Check our Press kit section.