nict
Save the date - Hack In Paris 2017, international trainings and talks about hacking and cyber security
Published on 03/20/2017, 1:39 PM
Organized by Sysdream, Hack In Paris who will be held from 19 to 23 June 2017, will bring together major professional IT security and technical hacking experts to attend trainings and talks exclusively in English.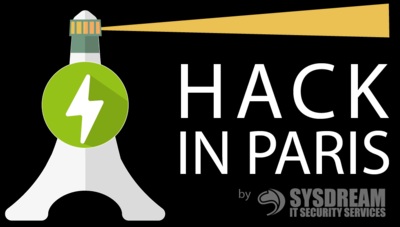 Intrusion attempts are more and more frequent and sophisticated, regardless of their target (state or corporation). In this context, international hacking events are multiplying. A few events took place in France but until now, no one had covered hacking practices with a technical approach including both professional training and information aspects.

Hack In Paris aims at filling this gap. After the success of the latest edition with more than 500 attendees, this 5-day corporate event will be held for the seventh time in France, at the Newport Bay Hotel - Disneyland Paris. Hack In Paris attendees will discover the realities of hacking, and its consequences for companies. The program includes state of the art IT security, industrial espionage, penetration testing, physical security, forensics, malware analysis techniques and countermeasures.
An event for CISOs, CIOs, consultants, IT security and passionate students

Social Engineering, vulnerability exploits hardware and software, advanced tools such as use BurpPro, IoT exploitation, physical access control, we select the best speakers and trainers to offer a full and varied program.

During a 1, 2 or 3-day training, you will learn and practice in a dedicated and supervised by professionals of hacking and security environment.
The various topics will also be discussed in a technical way, over the 45-minute presentations during two days of conferences.

An opportunity to expand your network and learn a lot !
Practical information :
-

From 19 to 23 June 2017
-

Newport Bay Hotel – Disneyland Paris
-

3 days training (06/19/17 - 06/21/17)
-

2 days conference (06/22/17 - 06/23/17)
Press release published by MARTIN Caroline Published on 03/20/2017, 1:39 PM on 24presse.com
MARTIN Caroline
Sysdream

hackinparis.com
Contact
Press release free of rights. Mention : 24presse 24presse.com
Last press releases "nict"