finance
Planet of finance launches its new platform and rewrites the way wealth managers acquire new clients and manage their compliance
Published on 02/07/2018, 4:11 PM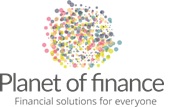 "Planet of finance is changing the game by offering financial professionals, whether they are independent or employed within a financial institution, a unique solution to acquire new customers, increase growth drivers and decrease compliance costs thanks to a RoboComplianceOfficer" announces Olivier Collombin, Partner and founder of the site.
The ultimate meeting place for savers and wealth managers
"Standing out online as a wealth management professional requires big budgets. As a result, we have created a cost-effective solution to acquire new customers", explains Nicolas Delorme Managing Partner of Planet of finance. In 2017, professionals registered on Planet of finance were able to present their offer to investors representing portfolios worth $890 million. More than $3 billion in private client requests are expected in 2018.
Multiplying Growth Drivers for Finance Professionals
Since opening the new Business Corner, professionals have quickly understood the advantage of this new space to raise funds, promote their products and find opportunities for mergers and acquisitions. "It's time to go digital and take advantage of the world's largest community of wealth management professionals. In just two weeks, more than 50 collaboration opportunities have been published and we are happy to see a 100% success rate in generating interest", added Olivier Collombin.
Dividing the Cost of Compliance by 10x
Recruiting new clients and opening new accounts is a defining moment in the relationship between a client and a financial institution. The administrative burden on financial institutions to know their client and identify the source of funds is now heavier than ever. Thanks to RoboComplianceOfficer and its financial passport, Money-ID, finance professionals now have a 360° view of customer information as well as secure access to documents that certify the source of the client's wealth. "Wealth managers can now use this tool to qualify their clients for only 250 euros", said Alain Broyon, Managing Partner of the platform.
About Us
Planet of finance provides financial solutions for everyone. With professional members in 63 countries managing more than $13 trillion in Assets, Planet of finance is the largest digital marketplace dedicated to wealth management.
Press release published by BOOTH Nicole Published on 02/07/2018, 4:11 PM on 24presse.com
BOOTH Nicole
Planetoffinance.com

www.Planetoffinance.com
Contact
Press release free of rights. Mention : 24presse 24presse.com
Last press releases "finance"