Public relations agency and PR agency : tips and budget

---
---
Public relations agency or PR agency
A public relations agency or press relations agency (or digital PR agency) deals, as its name suggests, with press relations. Media relations as a whole are largely misunderstood. Yet the press relations budget can be far from negligible. Because of this ignorance, so if you tell someone you work in public relations agency, many will assume that you are lying for a living. This couldn't be further from the truth! Although dealing with bad press releases is certainly part of press relations. We see that no reputable public relations agency will lie to the public and tell false stories. Let's get this straight and take a look at what a PR agency really does.
---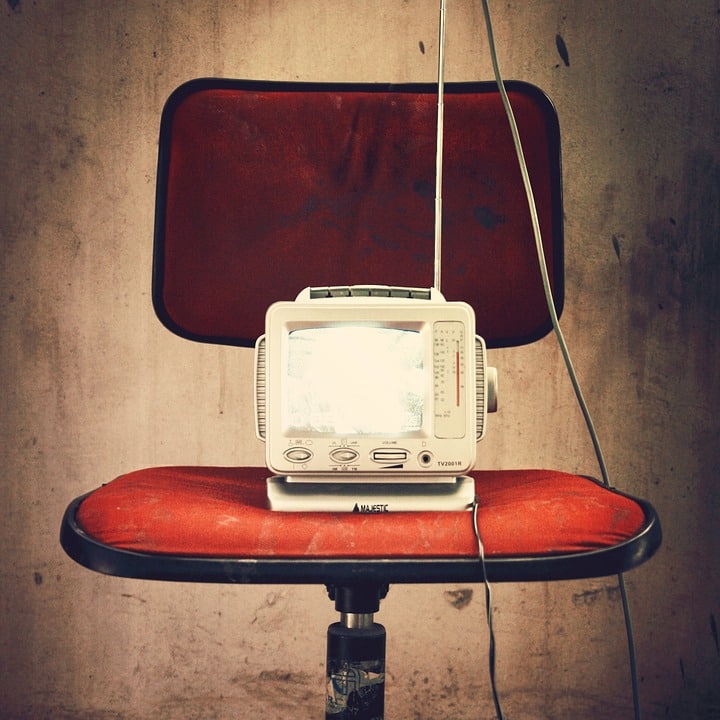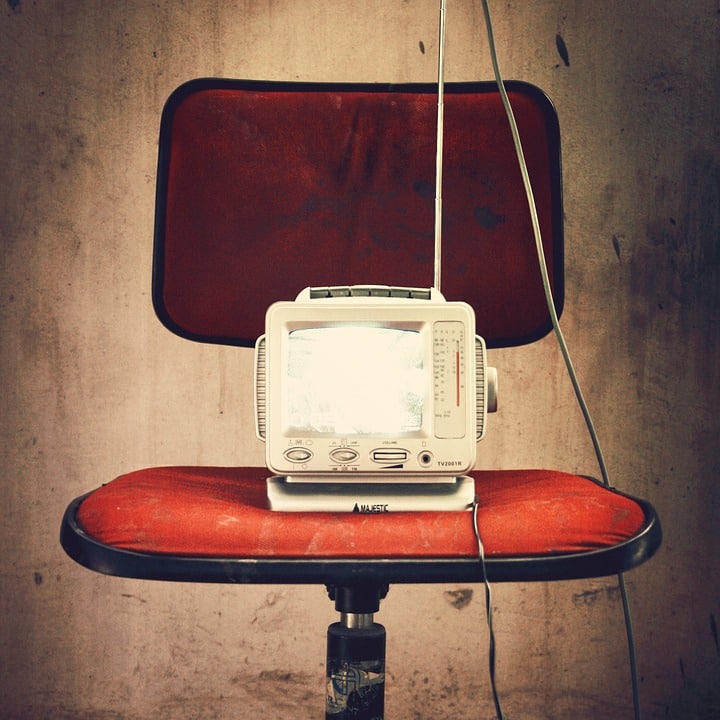 24presse.com is a digita public relations relations agency. We work in all major cities in France such as Paris, Lyon, Marseille, Toulouse, Lille, Nantes, etc. First, we broadcast your news internationally to all countries: Europe, Africa, Asia, Americas, USA, Germany, Belgium, Switzerland, Italy, Spain, England. Moreover, we deal with all sectors: Building, Fashion, Start-up, Luxury, Finance, Culture, Well-being, …

Context of a public relations agency
Digital evolution in the public relations agency
Our world has changed and evolved over the past decades due to digital technologies. So the same goes for the media and public relations agency.
While some elements work the same, modern media relations offer more than ever.
The end of the print in the public relations agency
Technology has shaped our world for decades. Also press relations have also changed. At one time, the print media dominated the media relations industry.
So the main objective being to ensure the presence of the customers in the magazines and the printed newspapers.
During this time, the publicists mainly focused on brand awareness. Publicists relied on editorial calendars to provide the press with timely perspectives and reputable news. In the hope of being picked up by a media …
This often included "office" visits to major media outlets where publicists spoke directly to editors.
The goal was always the same:
Get the customer to appear in a major print publication.
Increase brand awareness.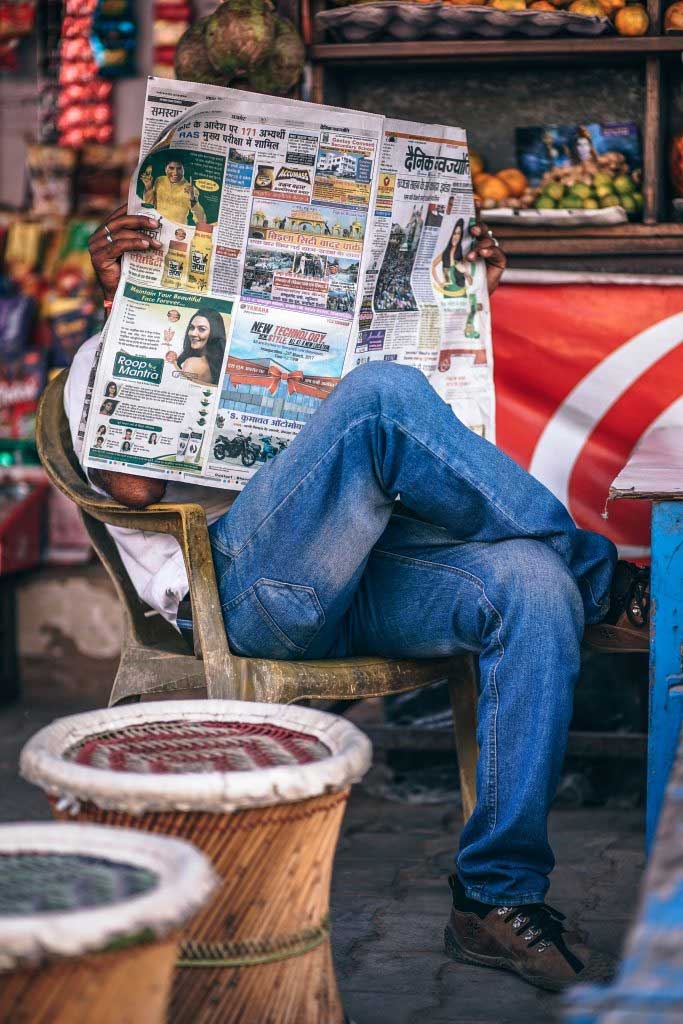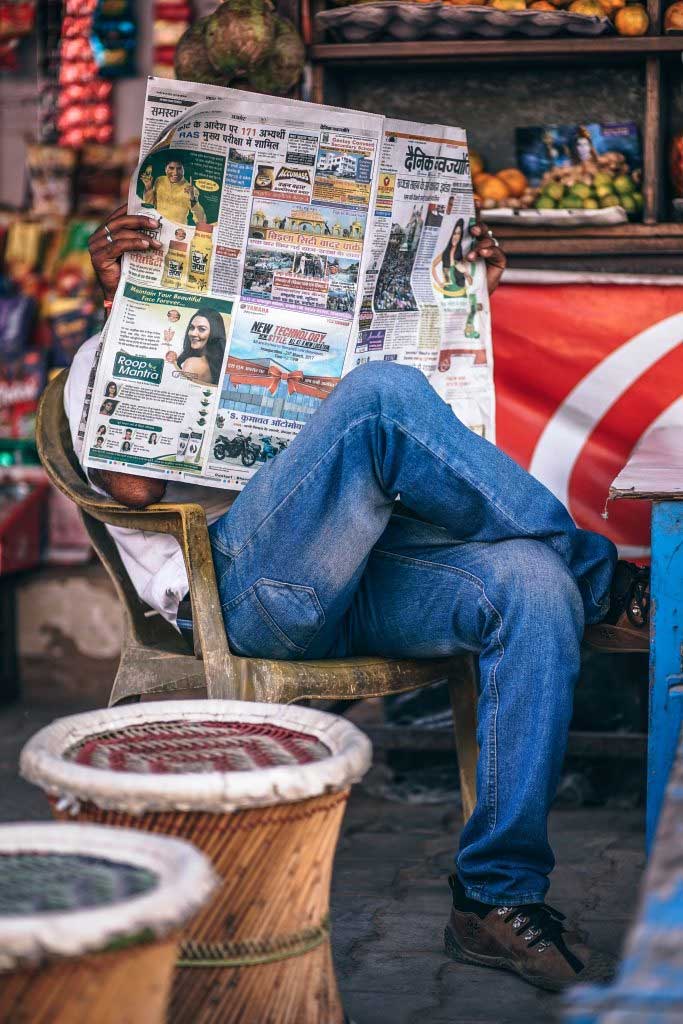 So as you probably already know: print media are no longer major players in the media sector. Most leading magazines and newspapers announce the end of print editions …
Thus reputable newspapers are obliged to suppress the "paper" version of their activities. It is credible to say that the impression is fading. This major change has forced PR agencies to focus on digital. So the whole PR sector is transformed.
So because of this change, PR agencies are doing a lot more than just building brand awareness and attempting to place content in magazines and newspapers.
---
Digital has changed the game …
Indeed today, digital press relations professionals are professionals in new digital technologies. They work with publishers of digital publications and influencers from social media such as Instagram or YouTube.
This digital wave has enlarged the toolbox of press relations. So, for example, by giving press relations professionals the ability to measure performance and navigate tools such as Google Analytics.
The point is to see how their online press releases are generating results.
So now that you have a bit of background on the whole PR industry. Let's take a closer look at the specifics of PR agencies and their many roles.
How to create targeted press lists
First, building a targeted press list cannot begin until you know what type of publisher and copywriter you want to reach. This is where research comes in. This is the job of 24presse.com.
That said, depending on the product, service, or vision you are trying to present, PR professionals will identify the appropriate professional, local, or top-level publications for their target press lists.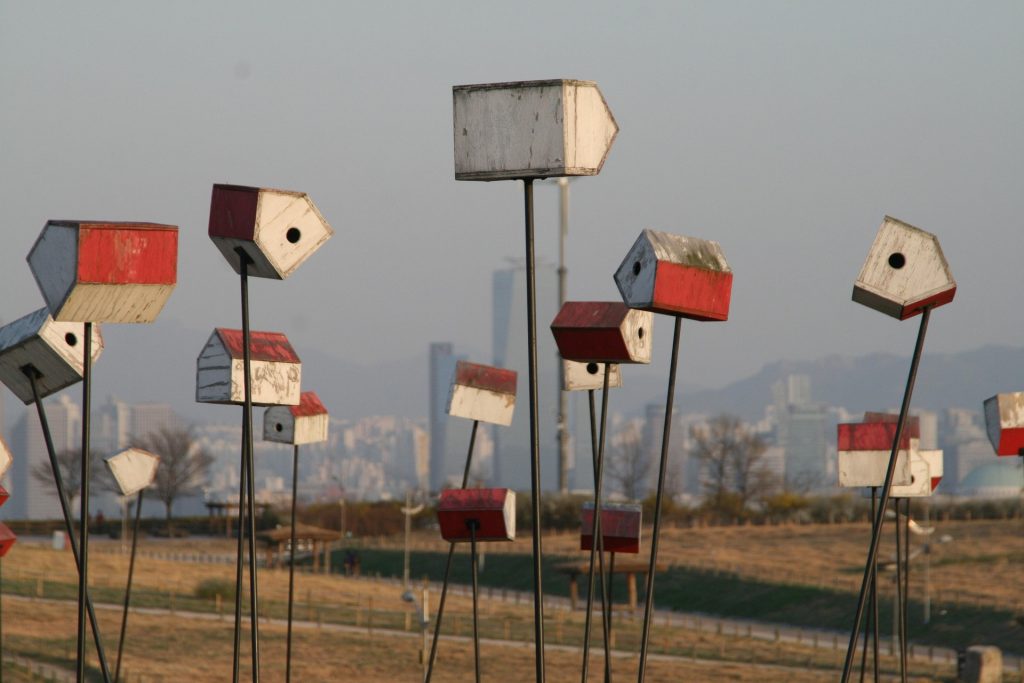 So as soon as these media are identified, they will search for the editor or reporter relevant to the news that is the subject of the press release. This is often done by looking for editors and writers who have written on topics similar to what you are trying to promote.
For example, if a PR person tries to introduce a client at a roundtable, they will look for people who have already written on the targeted topic.
So this aspect of PR is extremely important if you want to get results for your client. So if you don't take your time building press lists, you will end up wasting your time promoting to off-target journalists and as a result you probably won't get a response.
First, the choice of editorial angle is the most creative aspect of working in a public relations agency. This involves tickling journalists' curiosity so that they are interested in your news.
However, editorial angles are usually chosen based on seasonal trends, political trends, industry trends, new products or services.
It is therefore up to the digital press relations professional to provide unique and compelling information angles. So that he can convince the reporter of the relevance of the press release. So depending on what you are trying to sell, it can be extremely easy or extremely difficult!
How to sensitize the journalist with a public relations agency?
Indeed today, press releases are usually sent by email to targeted press lists. Then follow up by email or phone.
Because the ultimate goal of this strategy is to create positive press coverage. And by extension, a positive feeling about your client (this is typically the job of a PR agency, too).
So when organizing communications activities, PR agencies are responsible for coordinating interviews, sourcing quotes (the famous language elements), shipping the product, and answering questions from the media. .
Indeed, securing and maintaining positive relations with actors from the media is a crucial part of the work in the press relations sector. When strong relationships are established, PR agencies maximize their chances of coverage. But also build a positive reputation.
How to coordinate and manage trade show opportunities?
So if a client attends trade shows, PR (or press) agencies are responsible for identifying new trade show opportunities.
But also to organize interviews on the stands of trade shows. Write press releases relating to trade shows, secure speeches and define time slots for journalists.
Thus a digital press relations agency essentially manages all the details related to the media. To ensure the smooth running of the event.
During the show, a press relations agency is also responsible for "work in the room". This involves spotting journalists to try to get additional interviews or simply to present them to clients.
So this is also a great opportunity to invite journalists to corporate events during or after the show. It pays to socialize!
How to manage all aspects of the influence relations of a public relations agency?
Indeed with social media present in almost every part of our lives, influencing relationships are a new offering offered by many modern public relations agency. The press relations budget can be affected.
Indeed, similar to media relations, influencer relations involve the creation of targeted lists and creative proposals.
Because the main difference is that media relations target journalists from online publications. While influencer relationships target social media influencers like Instagram and YouTube.
---

What services does a public relations agency offer?
1. Reputation management
Firstly, reputation management is one of the main services offered by digital PR agencies. Tactics can include blog content. But also the management of social networks, responding to reviews and communicating with subscribers.
2. Crisis management with a press relations agency
In fact, according to PWC data, 69% of executives have experienced at least one crisis in the past five years. The average number of seizures suffered is three. It is likely that your business will likely face at least one crisis during your tenure.
This is why you can ask a digital PR agency to develop a crisis communication plan. So that you can be ready when the time comes.
3. Media relations with a press relations agency
So the media is a way of building your reputation and getting your name out there. PR agencies can manage the relationship between the media and your business.
First of all, the tactics include offering journalists and influencers to write "papers". The goal is to get more media coverage.
4. Speech writing with a press relations agency
Indeed, speech writing is a useful press relations tactic. You can use it if your company holds press conferences and events or if your employees speak at events. The press relations budget will be important for this type of mission.
So all speeches made on behalf of your business should represent your brand as a whole.
If someone in your company is to give a speech, you may want to consider hiring a PR agency to handle the strategic message.
5. Press releases
First, your business may need to write a press release announcing new products, launches, campaigns, etc. This tactic goes hand in hand with media relations.
6. Event planning
So event planning can be a marketing and PR tactic aimed at promoting your brand, product or service.
So if your business is organizing an event to build your brand's reputation, you may want to consider working with a PR agency. A digital PR agency can help you connect with your audience. But also to achieve media coverage and plan your event. The press relations budget will be significantly higher for this type of mission.
7. Awareness
So do you want to make sure that your business is active in your niche community, including trade shows and events? A digital press relations agency can help.
Because digital press relations companies use awareness as a tactic to strengthen brand reputation and increase brand awareness.
So for example, if you work in the food industry, your press relations agency can contact the Salon de l'Agriculture to obtain a stand at the event.
8. Social networks
Then they could promote your presence through social media. And through a press release and media interviews.
So the most important part in communicating and building relationships with your audiences is understanding them. This is why a PR firm would likely use market research as a tactic.
Also they can use surveys, feedback forms or focus groups to know your target audience. For example, if you own a soda business, a digital PR agency can send surveys. Why? : Find out who buys your soda, what kind of flavor customers want and what they expect from a soda.
9. Media training by a public relations agency
So many companies are taking media training. Media training is a tactic used by PR companies to produce cohesive strategic messages for the brands they work with.
Does your company or brand have multiple employees speaking in public? So everyone should be on the same page when it comes to your message.
So if there is only one person who will represent your brand, it is important to anticipate common journalists' questions and prepare answers. The press relations budget will be significantly higher for this type of mission.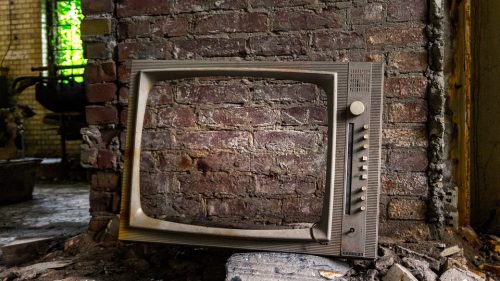 What types of public relations agency?
1. Set your goals
So now that you've decided to hire a PR agency, your next question might be, "Where do I start?"
First, start thinking about your goals based on your press relations budget. Answer questions such as "What do I want to accomplish by working with a PR agency?" and "How can a PR agency help my business?"
So when you start working for a PR agency, you are probably setting SMART goals. SMART goals are specific, measurable, achievable, relevant and time-bound.
So once you have an idea of ​​your goals, our next tip is to figure out what type of PR agency can help you achieve those goals (see Types of PR agency above).
Eventually use a press clipping tool or a press review tool to build a report (coveragebook).
2. Define a press relations budget
Before you start looking for the PR agency you want to work with, set a PR budget. Consider how much you are willing to devote to PR efforts.
So you should be able to answer questions such as "Will this come out of our marketing budget?" or "What percentage of our budget can we contribute to PR?"
Our advices :
Align your goals with your budget
Consider the hidden costs
Remember your priorities
3. Find a public relations agency
So based on your goals and your PR budget, start looking for the right type of digital PR agency you have decided to work with. Collect information on their reputation, reviews, costs, social media presence, testimonials, customers, etc.
4. Write a list of questions to ask
So after in-depth research on various PR agencies, create an agency list to contact. Before contacting an agency, write a list of questions to ask.
See examples of questions to ask a PR agency below.
What do you want to know ?
Price?
Experience / expertise?
Previous customers?
Previous successes?
Reviews / testimonials?
5. Consult
So armed with your questions, your next step is to set up meetings with different PR agencies. Go through your list of questions and gather the information you need to make a decision.
Indeed for these meetings, our advice is to pay attention to who you have chemistry. It's always easier to work with adaptable people who can have an intelligent conversation about your strategies.
Finally, after your meetings, compare the proposals you receive, from price to strategy.
6. Define expectations
Indeed, once you have chosen a PR agency with which you want to work, make sure you have clearly defined your objectives in line with your digital press relations budget.
Then establish a clear line of communication while defining your expectations. Discuss your SMART goals with your PR agency and determine how you will measure your success.
7. Define the mode of collaboration
So the last step in choosing a digital PR agency is to define an integration process with them. Determine who your main point of contact is and discuss your communication goals.
Sit down and ask questions like "how many times are we going to hit the target?" or "How are we going to monitor the results of our collaboration?"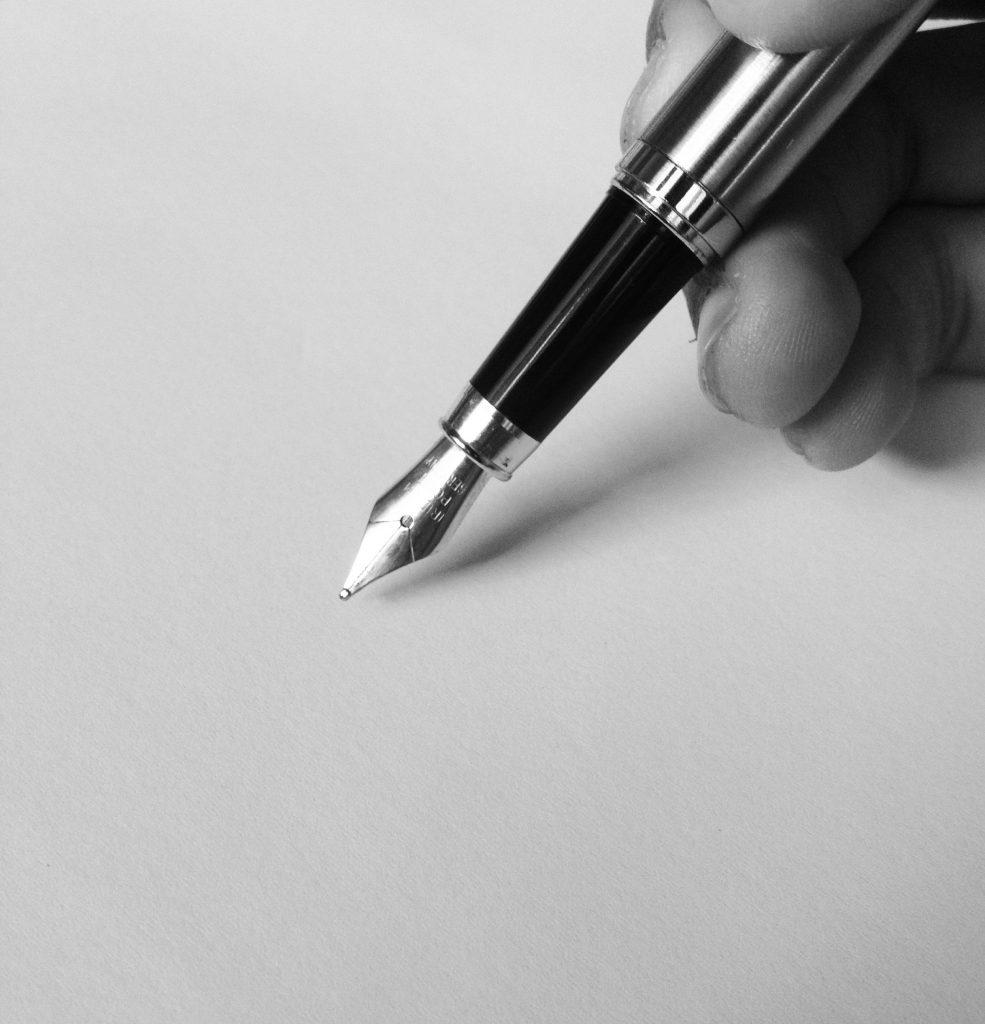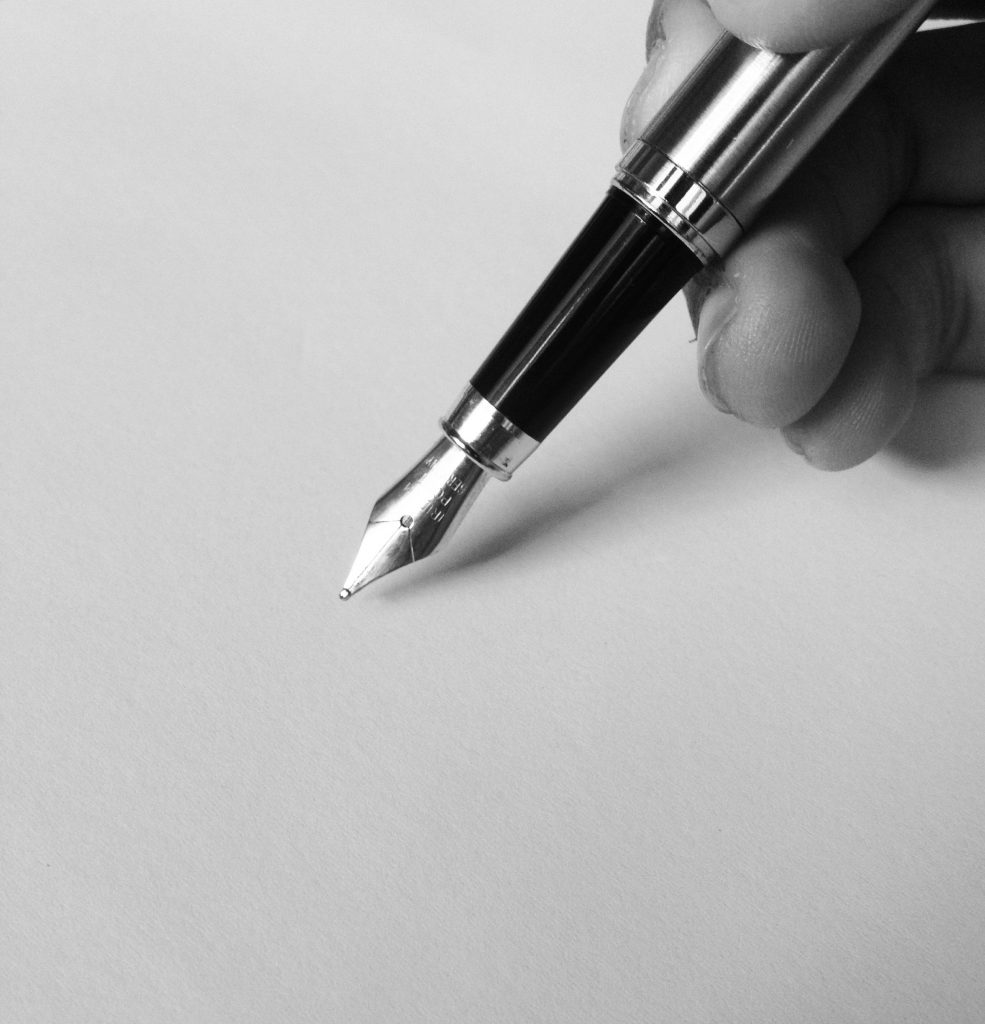 What questions to ask a press relations agency or public relations agency?
---
1. "Do you specialize in a certain sector?"
So you can work with different types of public relations agencies (see examples above). Before hiring a public relations agency: Find out if they've specialized in a certain industry or only worked in certain types of businesses. Finally this will give you an idea of how they can help your business.
---
2. "How will you get us media coverage?"
First It is important to know what tactics the agency uses to gain media coverage.
Then when they answer that question see if they mention their media list. Most PR agencies have a media list and have established relationships with people in the industry.
Also see if they have any new strategies or tactics you've never heard of. Such as influencer marketing or guerrilla marketing.
---
3. "How do you measure success?"
So one of the important qualities of any marketing or PR agency is to be able to follow the return on investment according to the press relations budget devoted to this mission.
Thus each agency should have a system to track the results and analyzes of their campaigns. Also, see what success looks like for them. Ask questions such as "How have you tracked the success of previous clients?"
---
4. "How do you plan to work with our marketing team?"
First you need to think about how she will work with your marketing team when you hire a PR agency. The two go hand in hand. Mainly because some tactics can overlap.
Then ask questions such as "How do you count our marketing team when planning a campaign? Or "How do you communicate what your agency is responsible for in relation to our marketing team?
---
5. "What are the first months like?"
First find out how they plan to get started. Do they focus on market research in the first few months? How long would it take?
So it is important to understand how they come into contact with their customers and what their strategy would be for your business.
---
6. "What is your pricing structure?"
Finally, the press relations budget is one of the main points you want to learn about. Learn more about their pricing structure. Ask questions such as "Do you price per project, per hour, or a provision?" and "what is the payment schedule?".
---
7. "Can I see the work you have done for companies in my industry?"
So again, you want to see if they've had success with other companies or brands in your industry. So that tells you if they can have a list of media that they can contact immediately. It also lets you know if they can be successful for you, because they already have.
---
8. "Can I contact old customers?"
Once you know a PR agency has been successful with other brands, ask for referrals. So ask questions of previous clients, like "Was it nice to work with [PR agency]?" and "How did they measure success?"
9. "Do your employees also have marketing and sales experience?"
Indeed this is an important question to ask because your PR agency needs to understand how marketing, sales and PR all work together. If its employees have marketing and sales experience, they will understand the context of the relationship between PR and your strategy.
---
10. "Who will I work with?"
So the PR agency you work with should have a communications plan in place that is consistent with the PR budget. Determine the structure of their team. Will you have a point of contact, such as an account manager? Or will you work with several people on the team depending on the project?
---
11. "How can your business grow with us?"
First, as your business grows, you want a public relations agency that can understand your needs, from start-up to growth. Ask them if they have worked with companies of all sizes.
---
How to write a press release?
Rule 1: Make the title clear and short
So you have your ad in mind and now is the time to put it in words to share it with your community, industry and followers.
So just like writing a blog post, creating your press release begins with your headline. You are only allowed one line, which might sound scary, but think carefully about your title to make it relevant.
Use action verbs, use clear, understandable language, and keep your title simple and short.
Search engines reward the brief, the simple, and the clear. To clearly focus people's attention on your main message, keep your title on one line
Make it interesting: Remember that journalists receive dozens if not hundreds of news releases every day, so take the time necessary to write a compelling headline.
Rule 2: Have news
So you need to say up front why the reader should care so that journalists, analysts, influencers or followers are inclined to share or process your press release.
Similarly, the first paragraph of your publication should indicate the famous: who, what, why, where and how? Journalists don't have much time to review the details and information you submit to them.
So they just need the facts that will help them tell your story to someone else.
No new and crucial information should be covered after this section.
Rule 3: Put quotes
Once you've prepared the groundwork, it's time to bring your writing to life with a quote journalists can use.
So ideally, the quotes will come from people in your company. Including your management team, project managers or those directly affected by your announcement.
So quoting personalities and authorities underscores the importance of your message. Don't ask everyone in your office for a comment or feel pressured to quote the 25 people included in the acquisition – pick one or two iconic spokespersons.
Rule 4: Provide Contextual Information
First, remember that the reader already has all the vital details and information they need to write an article.
The last paragraph should point to contextual information about your news. Such as a description of the company. Indicate the name and contact details of the press contact.
Rule 5: Indicate the "who", the "what", the "when", etc
Twitter is full of reporters who complain about press releases that don't make it clear what the company is doing or what the ad is actually about. Therefore make your post extremely easy to read and understand
So describe what your business does in plain language. Include a link to your business home page from the start and keep the tone concise and straightforward. If you are citing data, include a reference link for the data source.
In fact, to stay honest on this point, ask a friend or colleague to read the press release. And ask them if they can easily explain why this announcement matters, what your company is doing, and why the executives involved are named. If the answer to any of these questions is no, revise your text.
24presse, a public relations agency do this job.