sante
MABOX DIABETES: Improving adherence against diabetes easily?
Published on 11/04/2016, 5:02 PM
November 14 World Diabetes Day - MABOX Diabetes is a French patented innovation, for a better diabetes life every day by organizing its material and its treatment. The new connected technologies are often highlighted and foreshadow a more comfortable future for diabetics. However, their daily rest punctuated by significant constraints. Multiple controls of blood sugar and insulin injections, waste management, self-monitoring, hypoglycemia, hyperglycemia ... A bulky equipment, difficult to assimilate, a sensitive and vital medical treatment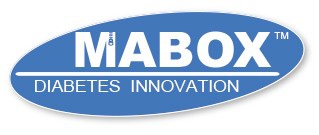 The disease affects 422 million people worldwide and 60 million Europeans. Diabetes is a leading cause of cardiovascular disease, kidney failure, blindness and amputation. In Europe, the total cost of diabetes is 137 billion or 9% of total health expenditure. (Source WHO World Health Organization - International Diabetes Federation - INVS National Institute for Public Health Surveillance).
With more 7 Million insulin-dependent diabetic patients in Europe, artificial insulin allows them to live normally provided you follow a good lifestyle and follow a strict adherence..

MABOX Diabetes, is the only storage solution and innovative solution rational for all diabetics. Each step of the treatment was broken down and streamlined to facilitate the realization of care in 3 steps.

A clear and effective solution to optimize care and reduce stress injections and contribute to better compliance. A well-protected insulin is an insulin used effectively that will not be wasted.

An innovation that is used at home as easily as a pillbox ensuring full security to all those who need to travel every day on their workplace, school, ride, traveling and etc... to inject insulin.

Practical and aesthetic, this pouch can store and transport all equipment and pay for a period of 1 to 30 days.
It provides Functional storage of specific equipment to pumps and insulin pens, exclusive removable compartments for new and used needles.
In addition, it has a unique isothermal performance and keeps the insulin cool up to 12 hours. A discreet and powerful French innovation that facilitates the daily life of people with diabetes.
Connected to the release in 2017, the MABOX become the tool and indispensable assistant to all people with diabetes. Good organization with MABOX DIABETES contributes to improved adherence against diabete.

Kit press, click here
Press release published by SIMON Geoffroy Published on 11/04/2016, 5:02 PM on 24presse.com
SIMON Geoffroy
Mabox Diabète

www.mabox-diabete.fr
Contact
Press release free of rights. Mention : 24presse 24presse.com
Last press releases "sante"