tech
IMMERSIT, an innovative device that transforms your couch into a dynamic motion ride for games and movies
Published on 02/10/2016, 5:17 PM
After its success at the CES in Las Vegas, the French start-up based in Paris will launch its first ready-to-use product that literally enables the user to feel what appears on the screen.

Immersit motion technology
Immersit brings the 4D thrill to your home with a plug-and-play product that can be used with any couch and that literally takes the user inside the movie. It consists in a device with four dynamic feet installed under a couch, a seat or a bed and enables it to move, rotate and vibrate. Both movie enthusiasts and gamers will be immersed in an unmatched, lifelike experience while lying comfortably on their favorite couch.

"Motion is the part of the experience everyone's been missing! Some movie scenes just deserved to be experienced as if they were real, thus we wanted to build a product that would greatly enhance the home cinema experience. Our goal was to make a device that would be used without any integration or modification, safe and invisible and that would have the power to lift a couch and its users". Valentin Fage, Founder and CEO.

Immersit built a cutting-edge prototype with a patented motion device intended for the home entertainment industry. It can generate a very high amount of movement patterns and intelligent vibrations ranging from explosive to subtle. Its intelligent movements are based on 3 axes of subtle pitches, rolls and heaves, moving users back and forth, from side to side, and up and down. All these, combined with intelligent vibrations and an adjustable intensity, result in the ultimate movie experience in which each explosion, wave and sharp turn is felt directly by the user through his own furniture.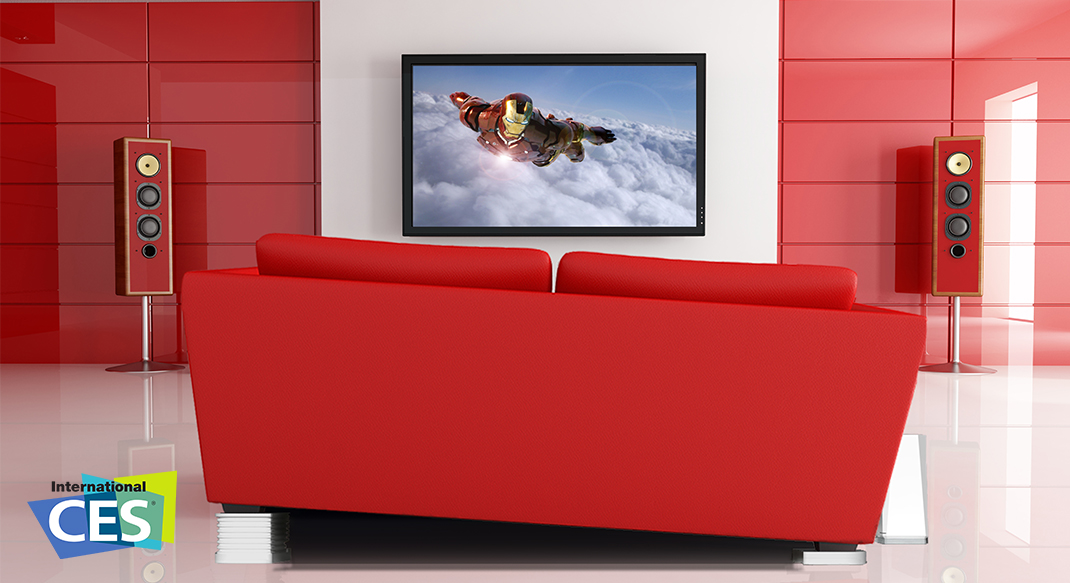 How does it work?

Motion and vibration patterns are specifically designed for each movie and translated into a "motion code". In other words, the software is able to recognize the scenes that require movements and thus able to detect what motion codes are needed, which enables us to increase our database everyday. To date, motion codes for several hundred movies and games have already been created and more are on the way.

On the user side, the on-screen action is detected in real time by the device that is set up beneath the couch, seat or bed. The resulting motion is perfectly synchronized with the on-screen action, thus letting the user be immersed in a thrilling experience.

The result is precise, accurate, subtle and brings back all motions and vibrations from the virtual world to real life.

Casual and serious gamers can directly link their couch to their home console or PC and start playing to feel some movements and vibrations.


Who can use it?

This product is specially designed for movie lovers and gamers. It aims to be available to anyone owning just a TV set and a couch equipped with 4 feet. Regardless of the content source (Blu-ray™, DVD or online or offline streaming sources such as Netflix™, AppleTV™ and Hulu™) Immersit simply transmits the motion codes to your furniture. No additional hardware is needed.

Immersit's product has encountered a huge success at the CES in Las Vegas where hundreds of VR's, gaming's and cinema's professionals have been able to try out Immersit's innovative technology. Immersit will be commercialized by the end of 2016 and has launched its Kickstarter campaign today - Wednesday 10th of February to keep on schedule.
Press kit, videos and pictures : http://bit.ly/1Q74uBH
Kickstarter campaign :
http://kck.st/23UXBHT
More informations :
www.immersit.com
Press release published by Fage Valentin Published on 02/10/2016, 5:17 PM on 24presse.com
Fage Valentin
IMMERSIT

www.immersit.com
Contact
Press release free of rights. Mention : 24presse 24presse.com
Last press releases "tech"