music
L'Oiseau de Paradis (Original Motion Picture Soundtrack)
Published on 05/26/2020, 4:35 PM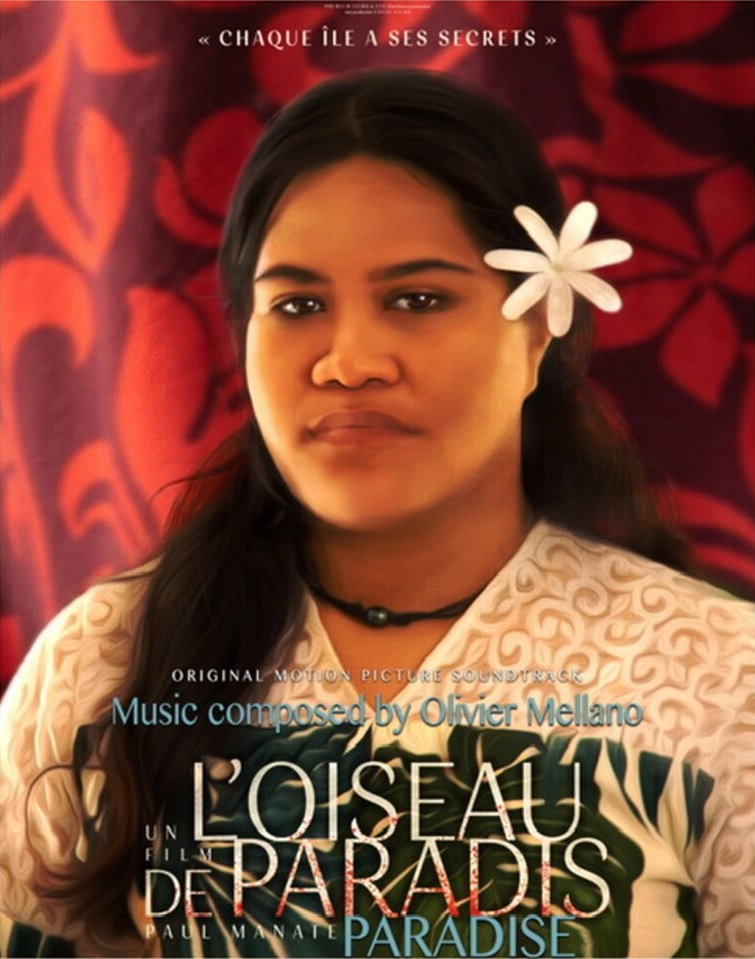 A young Métis, amoral and seductive parliamentary assistant, Teivi once saw Yasmina, a distant Maori cousin with mystical powers, who made a strange prediction. But in the grip of hallucinatory malaise and entangled in a real estate corruption case, Teivi loses his footing. Convinced that Yasmina can cure him, he goes in search of him and walks to the phantasmagorical peninsula of Tahiti. The Bird of Paradise tells of an intimate and legendary Tahiti, Métis and alive. A mystical and contemporary tale about the most beautiful of lost paradises.
"In composing this soundtrack, I wanted to invent a traditional fantasy music that quickly became that of nature and its nocturnal spirits braided with the dark forces of human ambitions by prolonging the disturbing strangeness that innervants this fascinating film." Olivier Mellano
"At first, I had only one certainty, I didn't want a music that was simply folk and exotic, that would stick to the Polynesian territory, illustrate it stupidly. I wanted something that evokes the inner journey of my heroes, magical sounds, based on breaths, tribal percussion and synthetic notes to make people feel the phantasmagorical history and the mystical mutation of my characters. Like an elusive spirit that prowls and radiates the whole story, a "voice" that tells and disturbs. Very quickly, from the first editing version, Olivier offered me a complete musical aesthetic, on the whole film, sometimes on sequences where I did not imagine music. We then refined the rhythm and thickness of each piece to find a métis balance, both modern and legendary, telluric and digital. A creation that, I believe, amplifies and magnifies the narrative joints of the screenplay." Paul Manate
---
L'Oiseau de Paradis (Original Motion Picture Soundtrack)
Director Paul Manate
Music composed by Olivier Mellano
Label Plaza Mayor Company Ltd
Distribution Digitale The Orchard
Distribution Physique Sergent Major Company Ltd
CD Digital & CD Physical Limited Edition
Apple Music https://itunes.apple.com/album/id1512114211
YouTube https://youtu.be/e4Bkjl28oFY
---
Press release published by Braoude Lydia Published on 05/26/2020, 4:35 PM on 24presse.com
Braoude Lydia
Plaza Mayor Company ltd

www.plazamayorcompany.com
Contact
Press release free of rights. Mention : 24presse 24presse.com
Last press releases "music"