practice
Leaf for life: A reimagined beach umbrella, one which produces energy and no longer blows away
Published on 04/12/2017, 3:01 PM
The "Leaf for Life" umbrella is a patented French invention with an innovative design, which uses the wind to anchor it securely to the ground. With its solar panel, "Leaf" can also produce enough energy to charge a phone or use any digital device on the go.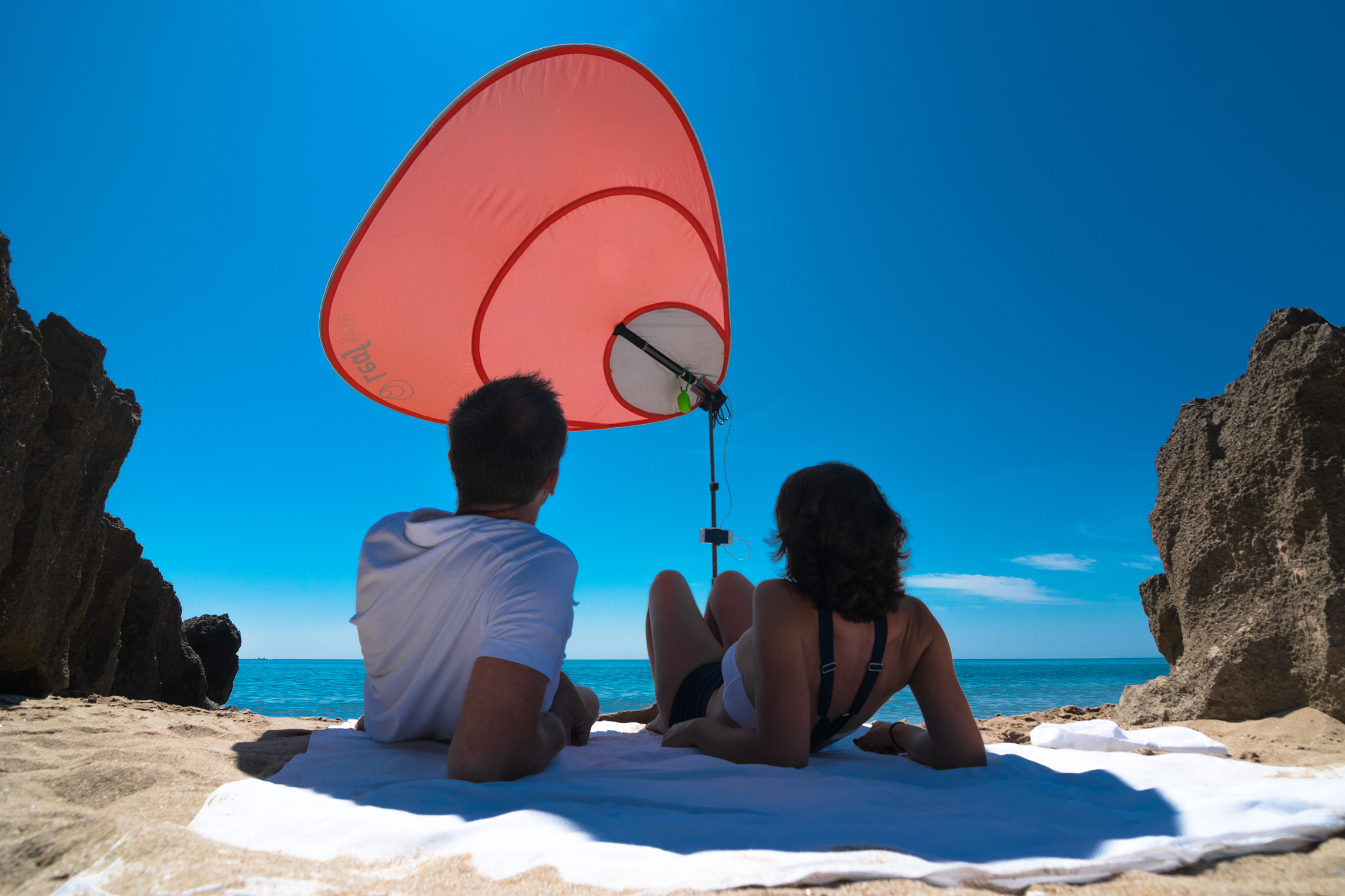 Say goodbye to the beach umbrella, say hello to the shady leaf

"Leaf for life" umbrella is a patented French invention, which represents a major innovation in the field of beach umbrellas or roaming parasols.

Xavier Aubry and Cyrille Jourdain, the co-inventors of the "Leaf" umbrella and co-founders of the French start-up company "Leaf for life", saw that traditional beach umbrellas had not changed in the past 70 years and so they imagined an innovative solution combining quality, comfort, safety and protection.

After having carried out a successful full-scale business test in the summer of 2016, the two entrepreneurs are pleased to announce the official launch of their product for the 2017 season in France, Europe and the USA.


A shady leaf that no longer blows away

With its design in the shape of a leaf and its offset pole, "Leaf for life" umbrella uses the wind to its advantage. Its aerodynamic sharp and its free moving panel prevent it from being blown away like traditional beach umbrellas. The shady leaf remains securely anchored and will not blow away. Even in strong winds conditions, it is no longer a hazard for you or other people.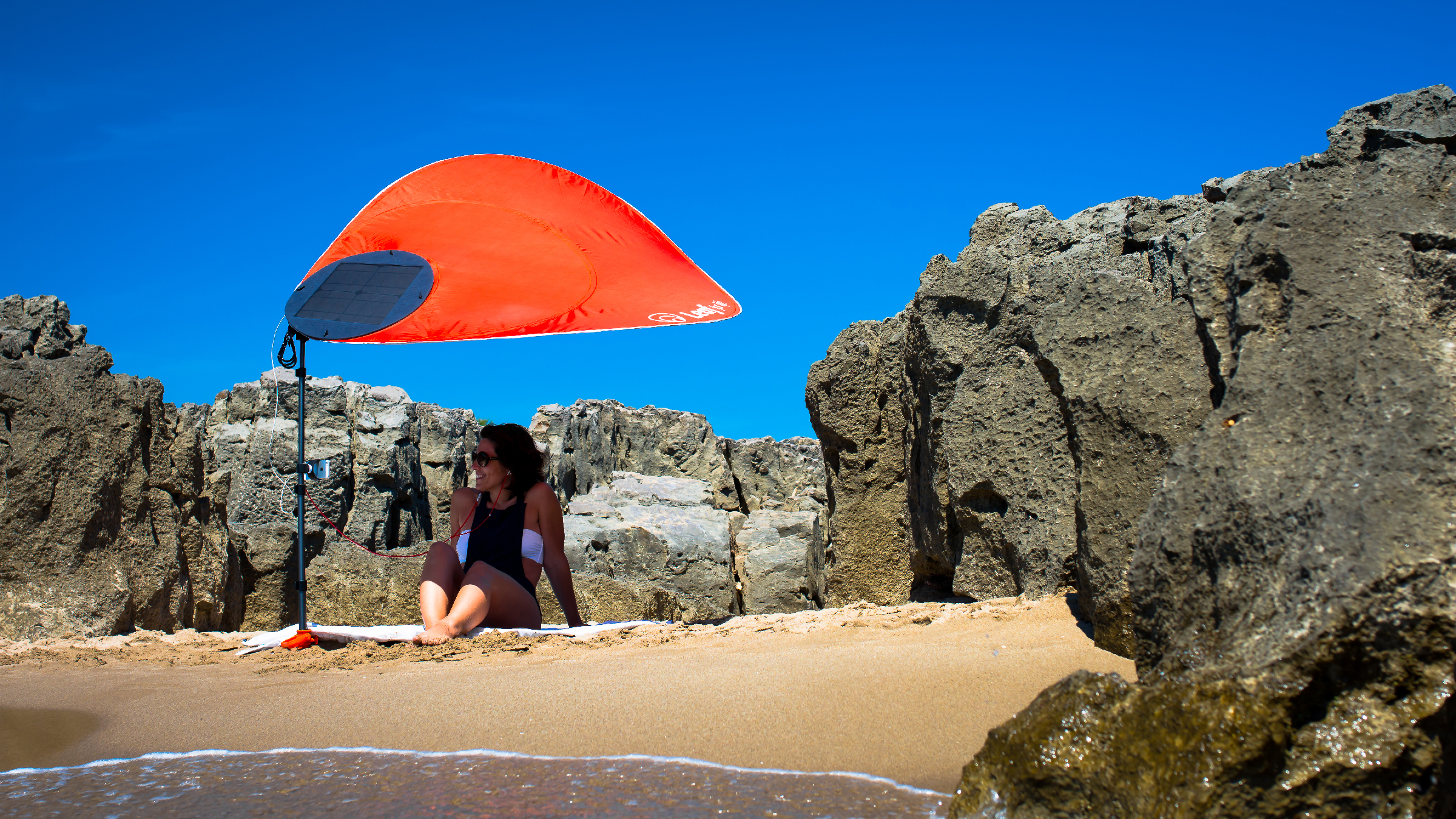 Comfort and safety for the whole family

The whole design of the leaf was re-examined to eliminate sharp angles and to make rounded contours. So children can play happily and without risk around the "Leaf for life" umbrella. Underneath the leaf, extra UV filtering protects young and old alike from the harmful effects of the sun.

The offset pole maximises shaded space. It is also an end to the dome heat effect, as the design of the panel allows air to circulate freely


A shady leaf that also produces energy
By harnessing the power of the sun, "Leaf for life" also developed a powerful solar panel that can be used either on the leaf or on the carrying bag. With the power produced, it is possible to charge a phone anywhere in full sun in just an hour. You can buy the shady leaf with or without solar chargers. All "Leaf for life" umbrellas and bags are already fitted with everything you need for the solar panel attachment, which is extremely useful for travellers and technology addicts.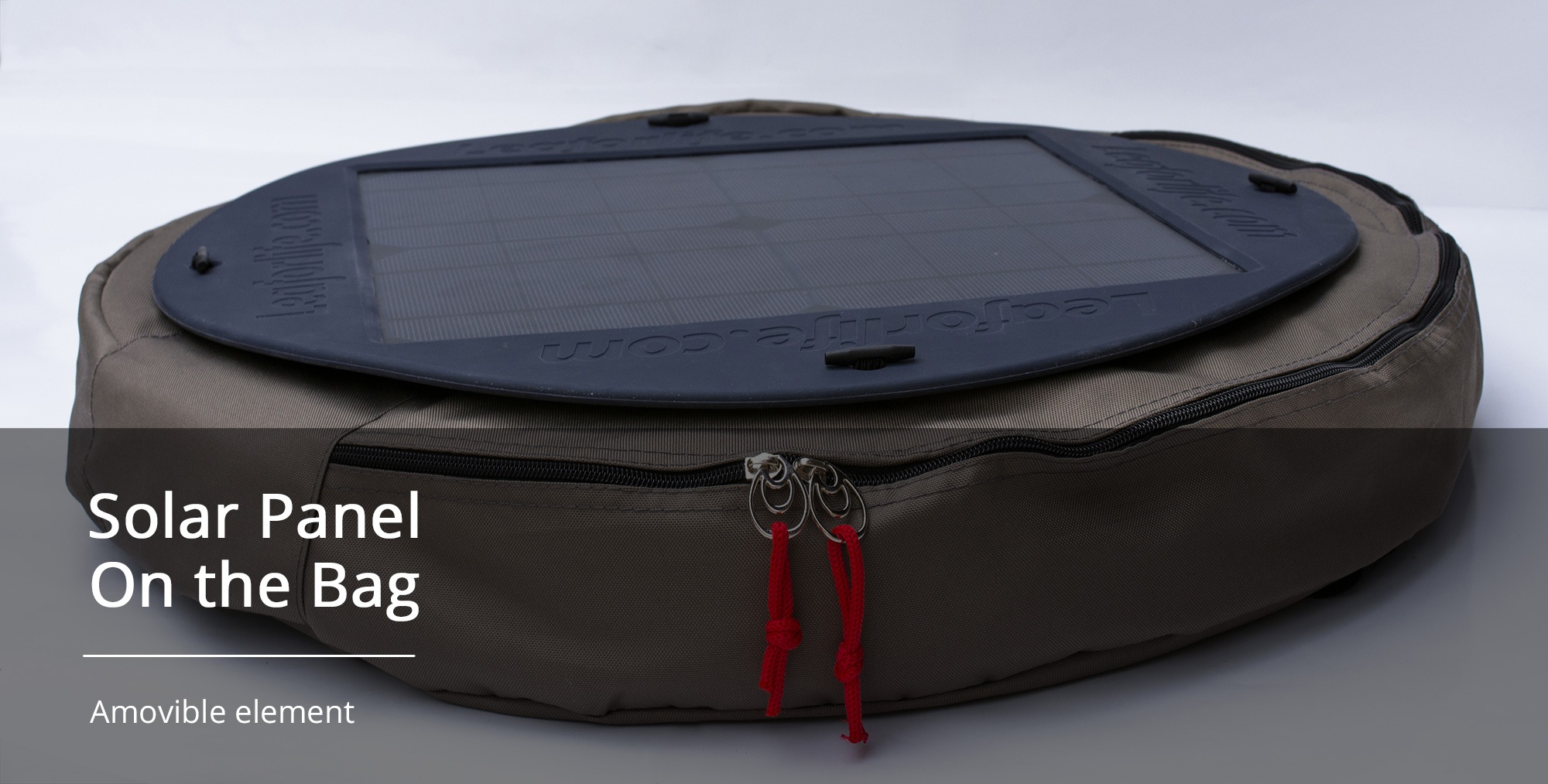 Anyone can use it anywhere

With is patented folding system and carrying bag, complete with pockets to store your beach stuff, the "Leaf for life" umbrella can be carried on your bicycle or on foot and can be used on the beach, by the lake or river and even in your garden, on your patio or at the swimming pool. This extremely versatile panel can be folded up in just a few seconds and stored away in its bag.

Currently distributed exclusively on the web at www.leaforlife.com, "Leaf for life" is looking for partners to distribute its shady leaf in France and abroad.
About "Leaf for life"

"Leaf for life" is a company founded in 2015 in the South of France by two French entrepreneurs. It is the origin of a globally patented invention which is a major development in the field of on the go shade: a beach umbrella which no longer blows away and which can also produce energy:

The company sells its products through its website and has already seduced a large number of clients in Europe, the USA and the Middle East. "Leaf for life" is also currently undergoing rapid development and is looking for partners in France and abroad to support and expand the distribution of its products.

More informations :
Site : www.leaforlife.com
Facebook : www.facebook.com/leaffolife.fr


Press release published by Jourdain Cyrille Published on 04/12/2017, 3:01 PM on 24presse.com
Jourdain Cyrille
Leaf for life

www.leaforlife.com
Contact
Press release free of rights. Mention : 24presse 24presse.com
Last press releases "practice"