24

| Communiqué de presse
finance
Recycap® Technologies launches with up to 400,000 euros from Veos Ventures S.L
Published on 04/04/2023, 2:35 PM
•    The Spanish startup develops and commercializes its REACT™ recycling system thanks to funding from Veos Ventures, S.L.

•    In Spain, more than 5 million coffee capsules are used every day, but only 10% are recycled.


An investment of up to 400,000 euros from Veos Ventures
Recycling coffee capsules in a simple and automatic way is now possible with Recycap® Technologies S.L. new and patented technology. The Spanish startup is going to market with the intention of developing and commercializing its pioneering REACT™ technology, thanks to an investment of up to 400,000 euros from Veos Ventures, S.L., a Spanish-US accelerator fund.

Coffee pods are becoming increasingly popular in Western Europe and North America, especially for brewing quality coffee at home. In fact, their turnover is growing exponentially, from $9.92 billion in 2021 to $12.33 billion in 2022. Around 39,000 capsules are produced every minute worldwide and in Spain alone more than 5 million capsules are used every day. However, only 10% of these are recycled, which means that almost 25 tons of capsules with coffee inside are sent to landfill every day without being recycled.

Fully automated integrated solutions for the recycling of coffee capsules
Recycap® Technologies, founded by entrepreneurs Eduardo Pérez, Vicente Oller and Constantino LLobell Durá, enables consumers to recycle their aluminum and plastic coffee capsules at home or office and dispose of the empty capsules in regular recycling bins thanks to its Recycap Automated Coffee Technology (REACT™) system.

REACT™ is a patented platform that enables the removal of coffee capsule grounds, which facilitates the recycling of aluminum capsules. It is based on a mechanical system that allows the coffee to be easily cleaned from the capsules, leaving the aluminum or plastic capsules empty and ready for recycling. In this way, Recycap® devices are innovative and fully automated integrated solutions for the recycling of coffee capsules for domestic and commercial use.

"We believe REACT™ will bring revolutionary changes to the world of coffee capsule recycling and we are impressed with Recycap® Technologies' approach to solving this important environmental issue", said Bassam Damaj, Ph.D., co-founder and managing partner of Veos Ventures. "We are delighted to have the opportunity to partner with the fantastic team at Recycap®", Damaj added.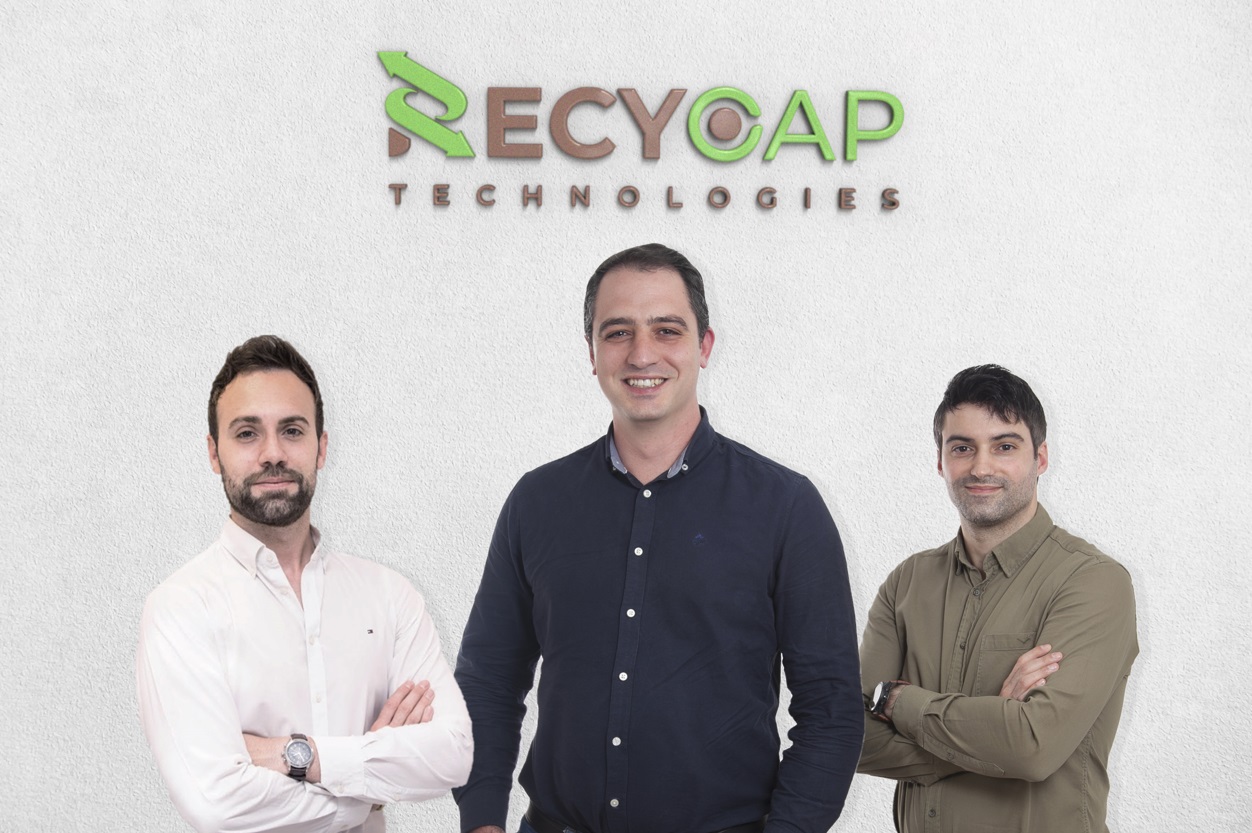 Recycling capsules without leaving your home or office

The funding will be used to initiate the manufacture of commercial-sized Recycap® recycling devices, begin commercial operations and create other industry partnerships, as well as to develop the first home coffee machine with fully integrated REACT™ technology. Recycap® Technologies is also currently working with leading coffee retailers and brands to create point-of-sale aluminum coffee capsule recycling programs.

"The REACT™ platform allows both businesses and consumers to recycle their coffee capsules in the comfort of their homes and offices and dispose of clean coffee capsules in regular recycling bins, reducing their environmental impact and allowing for the recycling and reuse of discarded aluminum", explained the founders of Recycap® Technologies. "We are passionate about making a difference and take our environmental responsibility very seriously. We are constantly striving for new ways to reduce our impact on the planet by bringing new technologies and patented aluminum and coffee grounds recycling solutions to the market", they concluded.
---
About Recycap® Technologies, S.L.

The mission of Recycap Technologies, SL is to empower consumers through knowledge, tools, and new technologies to make sustainable choices that help protect our planet by providing them with new recycling options and tools for aluminum and plastic coffee capsules. Its goal is to become the world leader in sustainable aluminum, plastic and coffee grounds recycling through innovation and patented recycling technologies.

More information at www.recycap.com


About Veos Ventures®, S.L.

Based in Madrid, Veos Ventures®, S.L. is an incubation and acceleration company that invests in pre-seed and early-stage ideas, the most difficult stages for a startup, and matures them for early licensing or sale. It aims to help its portfolio companies mature their ideas and products sufficiently to merit licensing and/or sale to a larger player in a short period of time. The founding partners' extensive experience in public and private fundraising, research development, licensing, and mergers and acquisitions enables Veos
Ventures® to make decisions more quickly and gestate its investments at a faster pace than most companies.

More information at www.veosventures.com

Press release published by Barroso Gonzalo Published on 04/04/2023, 2:35 PM on 24presse.com
Barroso Gonzalo
Finzel PR


Contact
Press release free of rights. Mention : 24presse 24presse.com
Press contact
Barroso Gonzalo
Finzel PR
Last press releases "finance"