music
Sortie CD : 'Little Men In A Giant World' premier album de SCIMIA
Published on 11/29/2019, 1:02 PM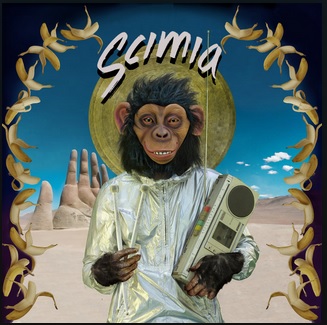 LITTLE MAN IN A GIANT WORLD Premier volet de Scimia, cet album balance entre modernité et sons rétro. A travers 13 titres réunissants les 3 EP précédents (Awe, Pow et Tré), Scimia nous emmène dans des univers bien différents, entre les paillettes des années disco et la brutalité de la techno actuelle. L'influence des années 80 est bien présente sur des morceaux comme Gin, Little Man In A Giant World ou encore Danger, basés sur des rythmes disco et des sons New Wave, mais ce n'est qu'une petite partie de l'album. En effet, on pourra y retrouver des morceaux bien plus sombres et agressifs comme Electronic Warfare, Fit Of Rage, mais aussi des titres plus doux et mélodiques comme Bonobo... Et même une reprise classique sur le 12ème titre.

Pour terminer, Little Man In A Giant World est un album qui regorge de collaborations. On y retrouvera le chanteur Syd Alexander sur les morceaux Little Man In A Giant World et The Name, le chanteur Ben Tremston sur Gin et le guitariste Félix Béguin sur Electronic Warfare. En résumé, ce premier album de Scimia est à se procurer de toute urgence...

SCIMIA - Album "Little Men In A Giant World"
Electro beat time…
Label Plaza Mayor Company Ltd
Distribution Sergent Major Company Ltd – The Orchard
- 01 - Battle Cry (Introduction)
- 02 - Gin
- 03 - Fit of Rage
- 04 - Electronic Warfare
- 05 - Danger
- 06 - Bonobo
- 07 - Interlude
- 08 - Little Man In A Giant World
- 09 - Hero
- 10 - Awe
- 11 - The Name
- 12 - Bach Cello Suite N.1 (remix)
- 13 - Conclusion
Apple Music Litte Man in a Giant World
Spotify https://open.spotify.com/album
YouTube https://youtu.be/1EtyIc9y4HE
Fanlink https://fanlink.to/cisf

www.plazamayorcompany.com
Press release free of rights. Mention : 24presse 24presse.com
Press release published by Braoude Lydia Published on 11/29/2019, 1:02 PM on 24presse.com
Braoude Lydia
Plaza Mayor Company ltd

www.plazamayorcompany.com
Contact
Last press releases "music"