24

| Communiqué de presse
Press release displayed 3698 times
sante
KINESIQ enters a collaboration agreement with the ageing well institute and Korian Group
Published on 17/05/2017 à 12:57
KINESIQ, creator and manufacturer of the first balance and motor capacity improvement exercise equipment dedicated to rehab and functional autonomy preservation, is proud to announce that it has entered into an agreement with "L'Institut du bien viellir" and Korian Group.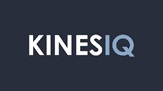 Under this agreement, KINESIQ will distribute a first KINE-SIM device to a post-acute and rehabilitation care clinic of the Korian Group in order to evaluate the pertinence of the KINE-SIM versus classic rehabilitation tools both in terms of improvements in patient support as well as in regards to their satisfaction and the one of their caregivers.

The KINE-SIM device improves the balance, reflexes and capacity of the lower limbs while working on reducing the effects of degenerative diseases. More specifically, it is a simulator of activities in a standing position designed for fragile people. Its innovative technology is made up of intelligent motion systems that accurately reproduce the foot movements of a person over multiple axes, in sync with multimedia support that shows the activity so the patient can be in a full immersion. The different movements can be adapted to the patient allowing for a personalized physical and cognitive rehabilitation.

"This news with the Institute and Korian group is an important achievement in our business plan and demonstrates the keen interest in our technology. We are very proud to consider the Institute and Korian Group, a leader in its field, among our partners. More than ever, we strongly believe in the potential of our company and continue to work in this direction" declared Mr. Lukas Dufault, President of KINESIQ inc.

"Korian, the reference group in Europe dedicated to the elderly is engaged on a daily basis in innovation and research for care services for dependent people and their caregivers. The collaboration between the Ageing Well Institute, Korian Group and KINESIQ shows Korian will to be a privileged partner of companies that innovate in this sector to create new way to reduce effects of ageing and to help preserve independence. With the methodological support of the Korian Ageing Will Institute, we want to explore the benefit of great technologies such and the one offered by KINESIQ in order to improve our resident and patient's quality of life" stated Aude Letty, General delegate of Korian Ageing Well Institute and Director of Innovation at Korian Group.


About KORIAN AGEING WELL INSTITUTE

Created by the initiative of Korian, European leader in ageing well, the Ageing Well Institute has a double mission: create a collective awareness toward public opinion in regards to the reality of ageing progress and to reinforce knowledge on ageing issues and ageing well, for the general benefit. Regrouping doctors, senior professionals as well as sociologists, journalists, designers and associative actors, the Korian Ageing Well Institute leads social studies and applied research in order to bring solutions the ageing people, their relatives and professionals, while exploring the notion of happy ageing.

For more information, please visit www.institutdubienvieillirkorian.org


About Korian

Korian, the expert in providing care and support services for seniors, with 715 facilities, operates Europe's largest network of long-term care nursing homes, specialised clinics, assisted-living facilities, home care and hospital home care services. At the end of December 2016, the Korian group has the capacity to accommodate around 72,000 beds in four countries (France, Germany, Belgium and Italy) and employs around 47,000 people.

For more information, please visit www.korian.com


About KINESIQ INC.

KINESIQ designs, assembles and markets medical equipment integrating technologies from the simulation world for the physical and neurological rehabilitation market and to help maintain functional autonomy. The products allow for the rehabilitation of the lower limbs following an injury as well as improve balance and reflexes. They are also designed to be integrated into fall prevention programs. KINESIQ's primary objective is to help improve the health and quality of life of individuals either in the early stages of fragility, near end-of-life or suffering from degenerative diseases.

For more details, visit www.kinesiq.com
Communiqué publié par DUFAULT Lukas Published on 17/05/2017 à 12:57 sur 24presse.com
DUFAULT Lukas
KINESIQ

www.kinesiq.com
Contacter
Press release copyrights free 24presse.com
Derniers communiqués de presse de la catégorie "sante"