24

| Communiqué de presse
fashion beauty
Jean-Paul Guerlain to create four new exclusive perfumes
Published on 04/05/2018, 12:41 PM
MEC - My Exclusive Collection enhances its position in the ultra-luxury market by offering four exceptional and unique fragrances created exclusively by Mr. Jean-Paul Guerlain, the legendary Perfume creator : Acapulco, Aqua Vallis, Bouquet de Palmyre and Calice des Fleurs.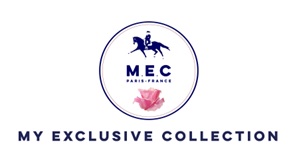 Presented in "avant-premiere" at an evening event in Versailles in Spring 2017, in front of more than 600 guests and international media, the new fragrances created by Jean-Paul Guerlain met with a very favorable reception. Long awaited since, they are now on sale exclusively online, in a very first ultra-luxury® limited edition. Only in Perfume concentration, they are presented in black, white and mahogany lacquered wooden boxes.

"After more than two years of close and fascinating collaboration with Mr. Jean-Paul Guerlain, it is an honor and a privilege to present today to a demanding French and international clientele, four new fragrances, both modern and exclusive.", says Stéphane Laffont-Réveilhac, President of MEC - My Exclusive Collection.
"Each of my new perfumes has a direct link to my own story, a personal memory and my perfume creation savoir-faire that I have been practicing for over 60 years now. It's a real pleasure for me to be able to offer my new creations to new generations. More than ever, I wanted to engrave my work in the excellence of the French perfumery field.", adds Jean-Paul Guerlain.
About the fragrances
Bouquet de Palmyre -
Fragrance for Women
Fascinated by the Orient and Orientalist painting, Jean-Paul Guerlain has always drawn deep inspiration for the creation of his fragrances. Bouquet de Palmyre pays homage to the marvelous ancient city immortalized in the world heritage of humanity. With Palmyra, green oasis among the sands of Syria, the adventurous travelers and the slow caravans arise, carrying precious Levantine essences.

The marriage of marigold, blue chamomile and Egyptian geranium, enriched with Tunisian myrtle and Turkish rose absolute, brings to this fragrance sensuality and warmth both voluptuous and mystical. This overflowing bouquet affirms itself as a vibrant tribute to the femininity that it fully exalts.
Head Notes : Marigold of Egypt, Orange of Brazil, Cardamom of Guatemala, Saffron of Syria
Heart Notes : Turkey Rose, Tunisian Myrtle, Somalia Incense, Geranium from Egypt
Bottom Notes : Vetiver of Haiti, Patchouli of Indonesia, Blue Chamomile of Egypt, Hay of France
Calice des Fleurs -
Fragrance for Women
It is in the charms of poetry, another muse of Jean-Paul Guerlain, that is the inspiration of Calice des Fleurs. The name of this perfume comes from the rhythms of Alfred de Musset's poem, "Lucie", which the perfumer particularly cherishes. As a lover of letters and literature, he is thinking of moving towards them later. But at sixteen years old, he composes his first perfume, and it will finally be with scents and their fascinating trails that he will now write his own destiny.
Calice des fleurs is a love poem, a tribute to the feminine beauty that enchants the senses just as a word sometimes delights the heart and the mind. Heady scents overflow the bottle in a seductive harmony where the delicious notes of the Galbanum of Iran, Jasmine of Egypt and the Tonka bean married in the background to the Ylang Ylang, reveal an ode to the beautifully harmonious and passionate Woman.
Head Notes : Galbanum from Iran, Marigold from Egypt, Yellow Mandarin from Italy, Bergamot from Italy
Heart Notes : Egyptian Jasmine, Indian Mimosa, Russian Clary Sage, Rose
Bottom Notes : Somalia Incense, Ylang Ylang from Comoros, Tonka Bean from Brazil
Aqua Vallis -
Fragrance for Women and for Men
Aqua Vallis, literally Water from the Valley, celebrates the green, flowery and hilly place where Jean-Paul Guerlain was born. Property of the family in Yvelines area since 1867, the Valley is a garden of Eden in which the perfumer cultivates many flowers and plants brought from his travels at the end of the world. It's also where he raises his favorite horses. Combining his childhood memories with his traveler's memories, Jean-Paul Guerlain deploys the score of Aqua Vallis as a melody that resonates with warm cardamom tones, pink pepper accents and radiant mandarin notes. The incense of Somalia is balanced with the candor of the rose ; and the strength of patchouli unites with the sensuality of vanilla. Perfume both masculine and feminine, Aqua Vallis is developed as a serene dream by the perfumer-creator who infuses in this bottle the elegant maturity of his unique experience filled with harmonious reminiscences.
Head Notes : Yellow Mandarin of Italy, Madagascar Pink Pepper, Cardamom of Guatemala
Heart Notes : Somali Incense, Madagascar Black Pepper, Rose
Bottom Notes : Patchouli from Indonesia, Labdanum from Spain, Musk, Vanilla
Acapulco -
Fragrance for Men
Acapulco, mythical city of Mexico struggling with the Pacific, is also the name of one of the favorite horses of Jean-Paul Guerlain. Experienced horseman, the master perfumer perpetuates in this powerful perfume his admiration and deep attachment to the equestrian world and its exquisite elegance. Spicy vanilla and clove in head, a touch of velvety almond in heart, amber and cedar wood in the bottom, with a subtle and sensual note brought by musk, Acapulco is a harmony with character, epic, that pays homage with nobility to the modern, ardent and dynamic man.
Top Notes: Vanilla, Clove
Heart Notes: Almond, Orange Blossom
Bottom Notes: Musk, Tonka Bean, Cedar, Amber
About Jean-Paul Guerlain
Born in Paris in January 1937, Jean-Paul Guerlain wanted to become a professor of letters. Then, he studied at the Condorcet high school in Paris, but affected by vision problems, he quickly turned to perfumery.
Trained as a "Nose" with his grandfather, Jacques Guerlain, then over 75, he soon became an expert. In 1955, he joined the family business where he was trainee-apprentice for a few years before becoming the 5th Nose - perfume creator of the famous house of the same name.
He was able to recognize more than three thousand olfactory nuances, and he was the creator of perfumes among the most famous ones. For over 60 years, he has created more than forty-five perfumes with an international reputation.
Fascinated by horses, Jean-Paul Guerlain was also a well-known dressage rider. He participated many times in the championship of France, and he was a member of the international team and in particular at the Dressage World Championships in Copenhagen in 1974. He has continued to compete for a long time alongside his professional activities, and has coached many riders.
Jean-Paul Guerlain is also a collector of art, passionate about Orientalist painting and poetry. He is also the Honorary President of the company M.E.C - My Exclusive Collection.
About M.E.C - My Exclusive Collection
M.E.C - My Exclusive Collection is a French company founded in 2015, located on the Champs-Elysees in Paris, the most beautiful and prestigious avenue in the world. Our studio is a veritable showcase in which are imagined the products and exceptional fragrances that we offer to our customers.
M.E.C - My Exclusive Collection specializes in perfumery, cosmetics and organic care, exclusive ultra-luxury products for a very demanding French and international clientele.
M.E.C - My Exclusive Collection is the fruit of the joint effort between passionate about French elegance, culture and luxury. The company collaborates closely with different artists, designers and creators, all recognized in their area of excellence.
Real encounters between artists and passionates, our artistic collaborations are bridges between savoir-faire, culture and the arts, which the synergies develop unique common works and a personal experience for our customers.
M.E.C - My Exclusive Collection is animated and directed by its President, Stéphane Laffont-Réveilhac. With his partners and his team, they are driven by the desire to realize a common dream: to offer to a demanding clientele exceptional and unique products, in the purest tradition of French excellence in ultra-luxury products.
Press release published by LAFFONT-R?VEILHAC Stéphane Published on 04/05/2018, 12:41 PM on 24presse.com
LAFFONT-R?VEILHAC Stéphane
My Exclusive Collection

www.myexclusivecollection.com
Contact
Press release free of rights. Mention : 24presse 24presse.com
Last press releases "fashion beauty"