entreprises
ARTHUR ANDERSEN sues ANDERSEN TAX LLC in several criminal procedures
Published on 06/14/2017, 3:16 PM
ARTHUR ANDERSEN & Co. has engaged criminal procedures in France against ANDERSEN TAX LLC for Criminal conspiracy, Forgery, Use of forged documents and Organized fraud. ARTHUR ANDERSEN & Co. is putting a lot of effort into ending and strictly sanctioning the illegal actions committed by ANDERSEN TAX LLC since 2014, all implemented in order to appropriate fraudulently the notorious trademarks ARTHUR ANDERSEN and ANDERSEN, which are exclusively and legitimately owned by ARTHUR ANDERSEN & Co. since 2013.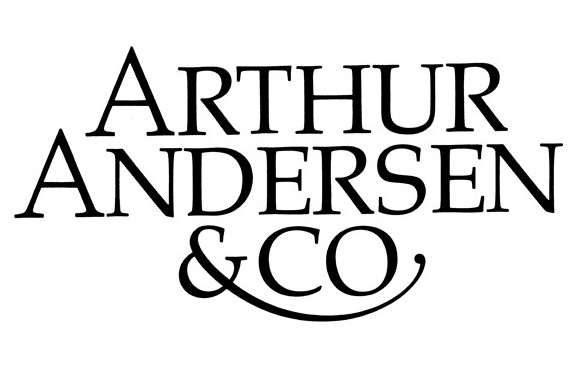 Since its operational reopening on March 1, 2017, with members in 16 different countries and 26 offices, the new ARTHUR ANDERSEN network has been victim of many hostile actions and has been persistently denigrated by ANDERSEN TAX LLC representatives and their accomplices.

Some of the affiliated members of the ARTHUR ANDERSEN & Co. network, especially in the United States, in Brazil and in India, had to stop the use of the ARTHUR ANDERSEN & ANDERSEN brands in under the threat and the constant harassment of ANDERSEN TAX LLC.

The illegal actions carried out by ANDERSEN TAX LLC were exposed by the proceedings in France, India and in the United States, where forged documents aiming to mislead Courts, Professionals and National offices for trademarks were transmitted.

Considering these extremely serious illegal actions, that confirm the absence of any right legitimately acquired previously by ANDERSEN TAX LLC on the ARTHUR ANDERSEN and ANDERSEN notorious trademarks, the French company ARTHUR ANDERSEN & Co., upon instruction of its President, Mr Stéphane Laffont-Réveilhac, has seized: The Paris Court through direct criminal summons against Andersen Tax LLC and Mr Mark L. Vorsatz, and the Attorneys General in the United States (New York), India (Mumbai), Brasil (Sao Paulo) and the Netherlands Antilles (Willemstad, Curaçao).

All the civil and criminal actions will be engaged in these different jurisdictions against ANDERSEN TAX LLC, its representatives, and in general, all their accomplices, including some lawyers and liquidators, with the following criminal qualifications: criminal conspiracy, organized fraud, forgery and use of forged documents.

"ANDERSEN TAX LLC directors has openly cheated and lied, to the detriment of the public, some Judges, the Arthur Andersen's alumni, their own employees and affiliated members. Such conducts are offensive and inexcusable. That's the opposite of ARTHUR ANDERSEN's historical values. The difficulties that we are facing will only make our network stronger. We are fighting this situation united with our Members, with courage, humbleness and determination. We are free and most of all proud of the work we are doing in order to regain the excellence of ARTHUR ANDERSEN worldwide. We are continuing our relentless efforts to rebuild the network.", said Stéphane Laffont-Réveilhac, President of ARTHUR ANDERSEN & Co.
ARTHUR ANDERSEN & Co.
121 Avenue des Champs-Elysées
THINK STRAIGHT. TALK STRAIGHT.

Press release published by ARTHUR ANDERSEN Published on 06/14/2017, 3:16 PM on 24presse.com
ARTHUR ANDERSEN
ARTHUR ANDERSEN

www.arthurandersenco.com
Contact
Press release free of rights. Mention : 24presse 24presse.com
Last press releases "entreprises"