entreprises
HARDWARE CLUB appoints Evan Cohen as a partner in charge of community growth
Published on 05/26/2016, 2:24 PM
Hardware Club, the first community-driven VC firm and the largest global organization of hardware startups, adds Evan Cohen, ex-Senior Director of Hardware, Design and Technology at Indiegogo.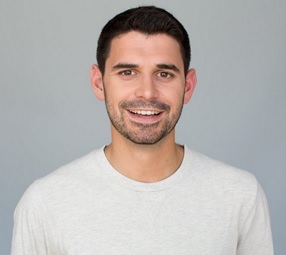 San Francisco, Paris, 25 th May 2016, On behalf of the entire Hardware Club team, we are excited to welcome Evan Cohen as our newest Partner. Evan is perhaps best known as Senior Director of Hardware, Design and Technology at Indiegogo, the world's largest crowdfunding platform. While there, he helped lead Indiegogo's growing hardware ecosystem, while also supporting many of platform's largest campaigns including Bluesmart Connected Carry-on, Jolla Tablet, Flow Hive and Opal Nugget Ice Maker.

Over his two-year tenure at there, Evan helped raise over $50 million for companies from around the globe on Indiegogo.

Prior to joining Indiegogo, Evan spent three years as a TV producer and broadcast engineer, working on productions for Jimmy Kimmel Live, The United Nations World Food Programme, and Travel Channel. As a producer, Evan contributed to a number of incredible productions that have been watched by millions of people around the world.

"The Hardware Club has built an incredible community of startups, many whom I've worked with in the past at Indiegogo. After spending two years working closely with startups in the crowdfunding space, I'm excited to bring my experience and expertise to this amazing group, while also expanding the Hardware Club brand as industry leaders in the hardware ecosystem" explained Evan Cohen, Partner at the Hardware Club.

"All of us at the Hardware Club are thrilled Evan is joining our team. Launching a hardware startup is no easy task, and we know Evan's years of experience and expertise will help ensure our companies have every opportunity for success. We're adding new amazing companies every week, and we have big plans for him in the future." Said Barbara Co-Founder at the Hardware Club.

Evan will be joining the team the last week of May and is spending his time between Paris and San Francisco.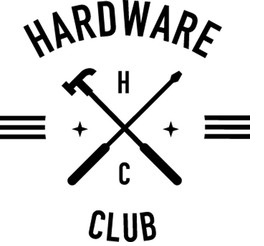 About us

Hardware Club is bringing a new approach to venture capital, by putting its community and the collaboration between its members at the core of its model. Its goal is to help hardware founders build the next Apple and make the hardware ecosystem stronger worldwide. More than 160 startups were so far selected to join the exclusive club and benefit from 100+ corporates partnerships.



Press release published by Goudy Christophe Published on 05/26/2016, 2:24 PM on 24presse.com
Goudy Christophe
ChoYou US

www.hardwareclub.co
Contact
Press release free of rights. Mention : 24presse 24presse.com
Images

Last press releases "entreprises"