entreprises
Protection of forest workers: Solidur introduces the world's first class 3 certified trousers
Published on 01/18/2018, 2:40 PM
While the power of the chainsaws continues to increase, the PPE manufacturer has designed the world's first trousers suitable for a rotation speed of 28m/s. Without loss of comfort or flexibility for the user.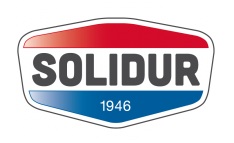 Accidents at work are twice as frequent as elsewhere and the accident severity rate is five times higher than in agriculture: Being a Forest worker is undoubtedly one of the most dangerous occupations.

"The injury caused by a chainsaw is serious and slow to heal, says Anthony Le Bigot, leader of the manufacturer of PPE Solidur. Since 2016, the state requires users to be equipped with a protection adapted to the power of machines whose speed of rotation continues to increase to reach today sometimes 24 m/s, or even 30m/s *."


Substantial gain in security

But today the only pants available on the market allowed to protect up to 20m/s (Class1) or 24m/s (class2). There was no protection for more than 60% of the available chainsaws. After a year and a half of research and development, Solidur has innovated by offering the first trousers in the world adapted to a speed of rotation of 28m/s, which corresponds to a class 3 certification, officially obtained in April 2017.

"A substantial gain in safety that does not entail a loss of comfort or flexibility for the user has already attracted many administrations in France", said Anthony Le Bigot.
Technical materials

Thanks to the use of highly technical materials such as kevlar, cordura, coolmax or teflon, the new class 3 pants weigh only 300 grams more than the class 1 trousers, that's 1.3 kilos for 9 layers. Sold between 119 and 260 euros, they're equipped with a system of protection against ticks and also with a Zip Sol System which allows to adapt more than 10 accessories for a safety and an increased comfort.

Several administrations and society have already adopted these clothes that provide protection corresponding to the risks incurred without denying comfort and durability.
It's now available in different models:
- AUPA3A: ideal pants for schools and occasional uses.
- COPA3ARE: high-end trousers combining coolmax, bi-stretch fabrics and Kevlar.
- INPA3A: 100% stretch pants for incomparable comfort.
- HVPA3A: ideal pants for users on the roadside, standard class 3 and high visibility class 2.
*Decree 2016 – 1678 R. 717-83
To access technical data sheets,
click here
About Solidur

Since 1946, Solidur designs and manufactures PPE for outdoor workers. Family business, it has stayed close to users to combine comfort, permanency and protection. Its vocation: do everything to free the minds of professionals from any security constraint, so that, they can fully exercise their profession.
More information : www.solidur.fr
To access the Solidur catalog,
click here
To access the image bank,
click here
Press release published by MITOU Pierre Published on 01/18/2018, 2:40 PM on 24presse.com
MITOU Pierre
Solidur

www.solidur.fr
Contact
Press release free of rights. Mention : 24presse 24presse.com
Last press releases "entreprises"