24

| Communiqué de presse
tech
Smash, free file transfer service with no size limit and no ads
Published on 09/29/2016, 3:53 PM
To replace traditional file transfer services, with size limit and pollution by advertising, Smash start up located in Lyon (France), offers a new free file transfer service with no size limit and replacing ads by a background display presenting artistic and creative works. Moreover Smash, before downloading, gives the possibility to view photos/images, watch videos, listen to musics and read documents.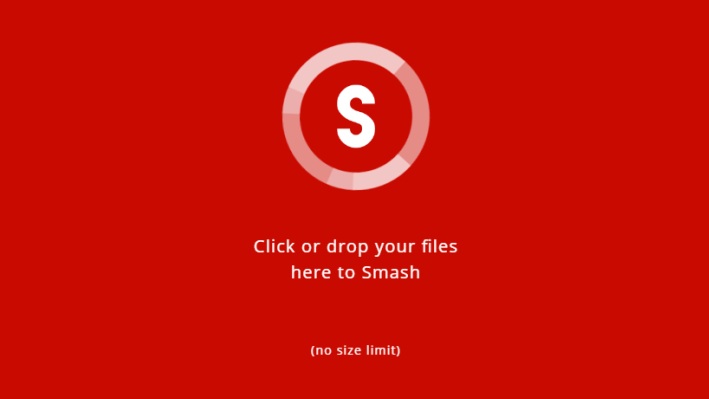 Frustrated for too many years by the limit in size imposed by traditional file transfer services and by the waste of time that it causes and also by the advertising pollution integrated in this services, we have decided to innovate:

- Launching a new file transfer and sharing contents meeting different creative's needs: professional and amateur photographers, musicians, audio and video producers, publishers, illustrators, designers, architects, engineers, marketers…

- Offering use model without any advertising but exhibiting cultural and artistic contents which generate a true inspiration.


An innovative and unique digital content interactive sharing service originally designed for creatives

Creatives from around the world increasingly need to not only transfer but also share through interactive way rich contents (including documents, photo, audio, video…) which are becoming larger and more frequent.

In this way, Smash is the first free file transfer service in a world with no size limit which meets the sender and recipient expectations.


For senders: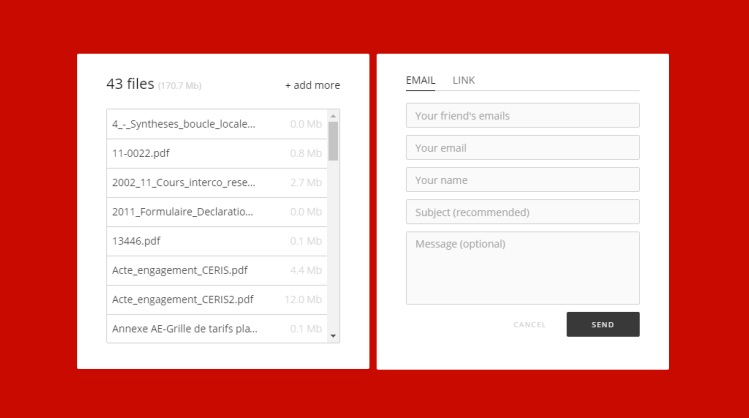 - It's free

- No registration

- No size limit for the files

- No ads

The no registration and no size limit make sharing digital contents time saving and hassle free. Our aesthetic interface makes sending contents enjoyable.


For recipients:



- Smart preview of contents: customized presentation of contents according the type of content sent (photo, video, audio, document) before downloading.

- Before downloading, have the possibility to:

. View your photos/images
. Watch your videos

- Download all the files or only some of them

- Access from any device (fixed and also mobile)

- Files available for 7 days
Smash is useful not only for file transfer but also for interactive content sharing.

The preview enables both time saving and a stronger more interactive collaboration between sender and recipient. Moreover today, with users being constantly on the move, the mobile device access facilitates the preview of digital contents and makes them more reactive.


A new use model of file sharing service: making accessible cultural contents instead of advertising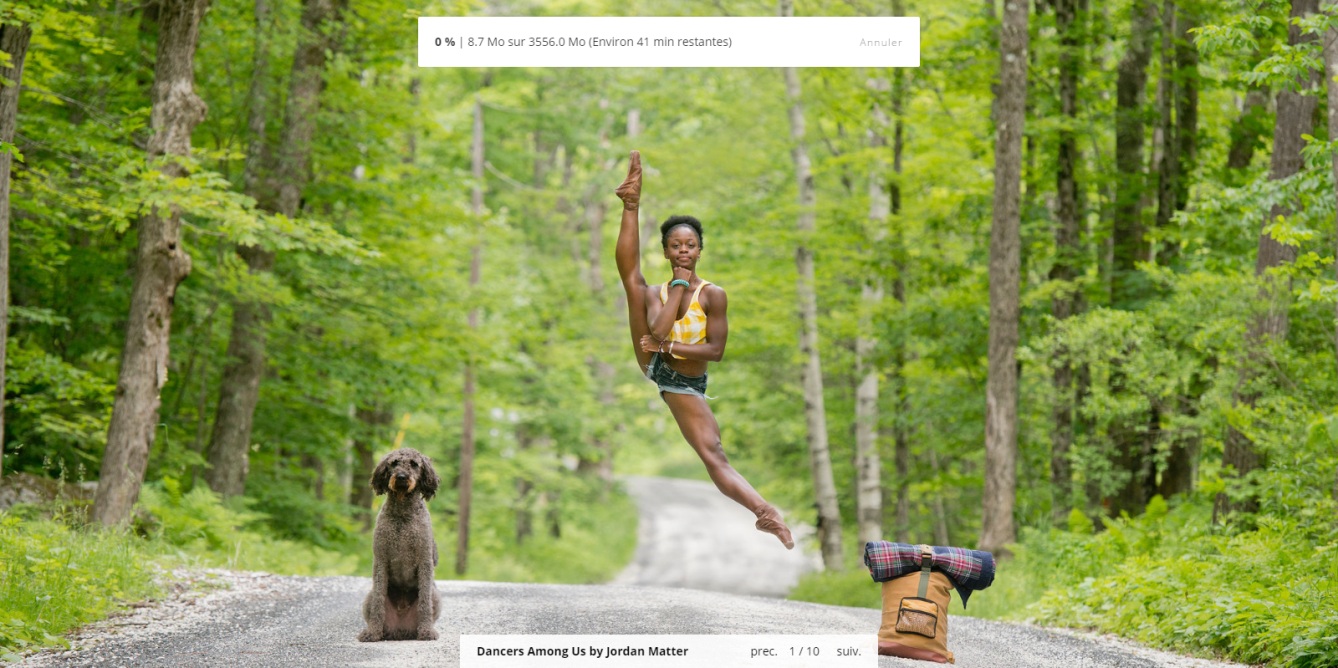 Accordance with our vision, Smash doesn't only transform file transfer with innovative features but above all revolutionizes the use of digital content sharing by replacing an advertising model by a cultural one: no advertising but a background display presenting like in a gallery amazing art or other creative projects and works.

Thanks to this new model, Smash allows users, while waiting for their upload, to discover, instead of usual advertising, creative works and immersing themselves into their universe which enriches their cultural knowledge and gives them useful information about exhibits and events.


Who we are?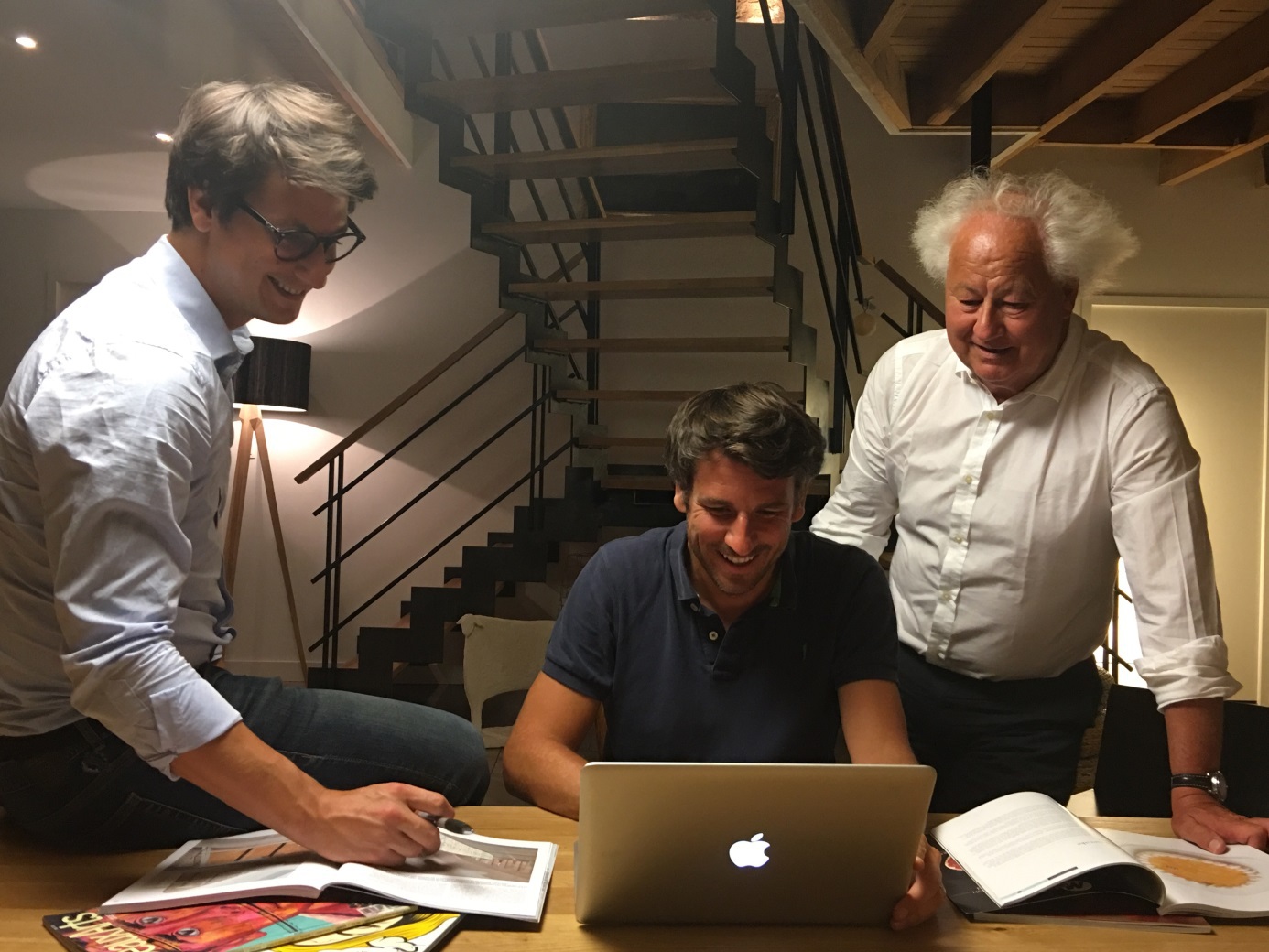 Founded by three creatives and also entrepreneurs (Rémi, Romaric and Oliver, from left to right) located in Lyon (France) and a team of developers Smash began its preview release in February 2016 and has been launched in June 2016. Smash is used daily by thousands users in the World including many creative representative of different profiles of this community.

The free offer will remain always free! Nevertheless, we will launch a premium offer soon. Besides the possibility to customize its own brand this premium offer will include more features and new interfaces automatically adapted according the different types of files (documents, images, videos, audio, ...) and the diverse needs of users (senders and recipients).

Our premium offer will be based on a range of richer features than the free offer and therefore it will improve the global creative community experience for interactive content sharing that incorporates all types of formats.


Don't transfer your files anymore, use Smash! I share my creativity with no limit, I use Smash!


More information: www.fromsmash.com
www.twitter.com/fromsmash
www.facebook.com/fromsmash

Press release published by Gouedard-Comte Romaric Published on 09/29/2016, 3:53 PM on 24presse.com
Gouedard-Comte Romaric
Smash

www.fromsmash.com
Contact
Press release free of rights. Mention : 24presse 24presse.com
Last press releases "tech"