music
EHA - Album Paris Rio New York
Published on 06/04/2020, 12:19 PM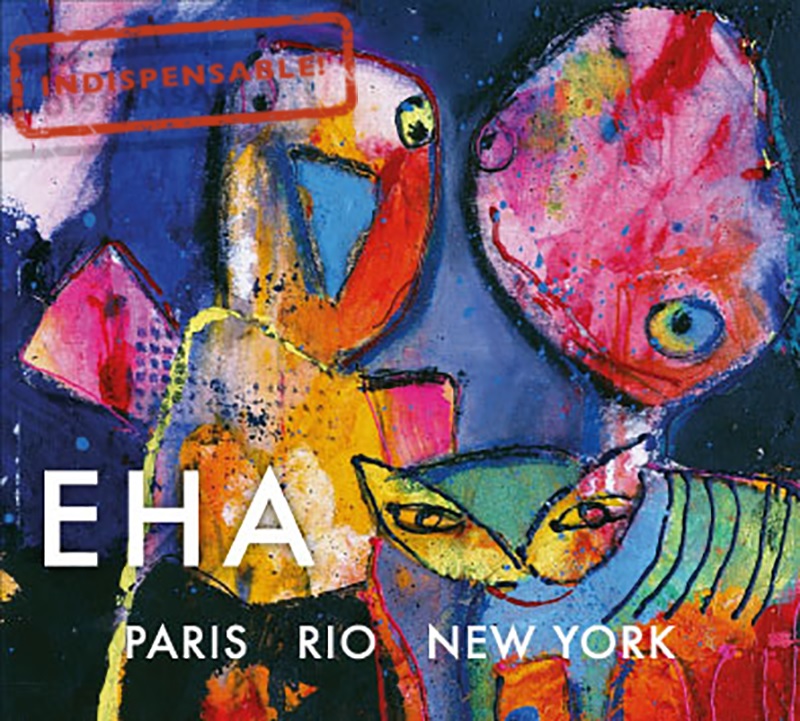 A music without frontiers, an album that transcends genres

For EHA's third album, a group very representative of the multi-cultural scene of Paris in the 2000s, guitarist and composer Philippe Coignet has assembled an international and exceptional line-up: Mike Stern (USA, guitar), Cacau de Queiroz (Brazil, saxophones and flute), Minino Garay (Argentina, percussion), Michel Alibo (Martinique, bass), Andy Narell (USA, steel pans), Leandro Aconcha (Switzerland), Damien Schmitt (Switzerland), , drums), Mario Contreras (Chile, percussion, tiplé), Juan Manuel Forero (Colombia, percussion, vocals), Lionel Segui (France, trombone, tuba), Sulaiman Hakim (USA, sax), Rubinho Antunes (Brazil, trumpet)

Paris Rio New York is the perfectly successful fusion between World Music, Jazz and Funk, electric and acoustic sounds, we can bet that some of the tracks of this album will become standards

Powerful, inventive and simply beautiful, the best of world jazz... Explosive!
---
EHA – Album Paris Rio New York
Label Plaza Mayor Company Ltd

Titles
01 – 1984 - Fanfare
02 – Mars
03 – Missie Didie
04 – Nuits Magnetiques
05 – 1984 – Funky cover
06 – 2 Stars in my Skies
07 – Celeste A
08 – Toronto Layover
09 – Dudatjo
10 – Plain Dance
11 – Queen of my Nights

Apple Music https://music.apple.com

Spotify https://open.spotify.com/album/

YouTube https://youtu.be/ZXMFkAAJnrU

Fanlinks https://fanlink.to/cRpG

www.plazamayorcompany.com
Press release published by Braoude Lydia Published on 06/04/2020, 12:19 PM on 24presse.com
Braoude Lydia
Plaza Mayor Company Ltd

www.plazamayorcompany.com
Contact
Press release free of rights. Mention : 24presse 24presse.com
Last press releases "music"