24

| Communiqué de presse
tech
Save the date : Hack in Paris (25th - 29th June 2018)
Published on 03/09/2018, 11:07 AM
Sysdream is proud to organize the 8th edition of Hack in Paris, which will take place from the 25th to the 29th June 2018, in France at the Maison de la Chimie (Paris). Hack in Paris is a unique event composed of 3 days of trainings and 2 days of conferences, all of which will be given exclusively in English.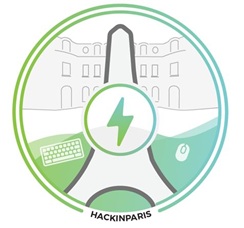 As Hack in Paris brings together the most renowned names in the security and hacking community, it has become a key event for security experts and professionals.
25th - 27th June 2018: Trainings
Hack in Paris offers 18 training classes from 1 to 3 days led by international experts:
Training 1: CORELAN "BOOTCAMP" with Peter Van Eeckhoutte: founder of Corelan Team and author of the well-known tutorials on Win32 Exploit Development Training.
Training 2: PRACTICAL INTERNET OF THINGS (IOT) HACKING with Aseem Jakhar: well known as the founder of Null and Nullcon Security Conference.
Training 3: SMART LOCKPICKING - HANDS-ON EXPLOITING IOT DEVICES BASED ON ELECTRONIC LOCKS AND ACCESS CONTROL SYSTEMS with Slawomir Jasek: IT security consultant and expert since more than 10 years.
Training 4: HACKING IPV6 NETWORKS V4.0 with Fernando Gont specializes in the field of communications protocols security, working for private and governmental organizations from around the world.
Training 5: DESIGNING LINUX ROOTKITS with Himanshu Khokhar : an Information Security Instructor at CTG Security Solutions and the founder of SegFault, an infosec community.
Training 6: INFRASTRUCTURE SECURITY ASSESSMENT with Abhisek Datta and Omair. Abhisek Datta is a Security Researcher and Consultant and Omair has over eight years of experience in penetration testing, vulnerability assessment and network security.
Training 7: HACKING AND SECURING WINDOWS INFRASTRUCTURE with Paula Januszkiewicz: CEO and Founder of CQURE Inc. and CQURE Academy.
Training 8: LOW-LEVEL HARDWARE PENETRATION TESTING with Henrik Ferdinand Noelscher and Javier Vazquez: both working at NIO as a product security engineer.
Training 9: BUG HUNTING MILLIONAIRE: MASTERING WEB ATTACKS WITH FULL-STACK EXPLOITATION with Dawid Czagan: an internationally recognized security researcher and trainer / a founder and CEO at Silesia Security Lab.
Training 10: WINDOWS POST-EXPLOITATION SUBVERTING THE CORE with Ruben Boonen: a senior security consultant.
Training 11: ANALOGUE NETWORK SECURITY ARCHITECTURE & DESIGN with Winn Schwartau and Mark Carney. Mark works for Security Research Labs in Berlin and Winn is the Founder of The Security Awareness Company and in 2009 was named one of the Top-¬?20 security industry pioneers by SC Magazine.
Training 12: MOBILE APP ATTACK with Sneha Rajguru: active member of Null, senior consultant with Payatu software labs.
Training 13: PENTESTING THE MODERN APPLICATION STACK with Bharadwaj Machiraju, Francis Alexander: respectively OWASP project leader, and security engineer at Envestnet/Yodlee.
Training 14: REVERSE CODE ENGINEERING IN WIN32 APPS PROTECTING YOURSELF IN THE WILD with Ricardo Rodriguez: an Assistant Professor at Centro Universitario de la Defensa, General Military Academy, Zaragoza, Spain.
Training 15: SMASHING THE SSL/TLS PROTOCOL WITH PRACTICAL CRYPTO ATTACKS with Marco Ortisi: both an international speaker and independant penetration tester.
Training 16: PRACTICAL INDUSTRIAL CONTROL SYSTEM (ICS) HACKING with Arun Mane: a Hardware, IOT and ICS Security Researcher, working with Payatu Software Labs as Sr. Security Researcher.
Training 17: PENTESTING INDUSTRIAL CONTROL SYSTEMS with Arnaud Soullié, manager at Wavestone and specialist in Industrial Control Systems and Active Directory security.
Training 18: CCISO with Jeroen Van Der Vlies: Expert in the area of information security since more than 10 years.
28th - 29th June 2018 : Conferences
Hack in Paris also offers 15 conferences including a debate, with world-renowned speakers.
Thursday, June 28th 2018 : (in chronological order)
Talk 1: DRONES THE NEW WEAPON OF CHOICE - ALSO FOR HACKERS by Dominique BRACK

Talk 2: BUILDING SYSTEMS ON SHAKY GROUNDS: 10 TACTICS TO MANAGE THE MODERN SUPPLY CHAIN by Robert WOOD

Talk 3: SILENT WIRE HACKING by Erwan BROQUAIRE & Pierre-Yves TANNIOU

Talk 4: AUDITD FOR THE MASSES by Philipp KRENN

Talk 5: FROM PRINTED CIRCUIT BOARDS TO EXPLOITS: PWNING IOT DEVICES LIKE A BOSS by Damien CAUQUIL
Talk 6:

MOBILE OPERATORS VS. HACKERS: NEW SECURITY MEASURES FOR NEW BYPASSING TECHNIQUES by Sergey PUZANKOV
Talk 7: THE OBFUSCATION TOOLKIT (OTK) & PRACTICAL APPROACHES TO SECURITY RESEARCH by Daniel BOHANNON
Debate: TO SERVE MAN : AI, MACHINE LEARNING & DEEP LEARNING IN SECURITY by Winn SCHWARTAU, Gregory CARPENTER & Michael MASUCCI
Talk 8: THE INSECURE SOFTWARE DEVELOPMENT LIFECYCLE: HOW TO FIND, FIX, AND MANAGE DEFICIENCIES WITHIN AN EXISTING METHODOLOGY by April WRIGHT

Talk 9: KNOCKIN' ON IPV6'S DOORS by Fernando GONT

Talk 10: THE BICHO: AN ADVANCED CAR BACKDOOR MAKER by Sheila BERTA

Talk 11: THE PAST, PRESENT & FUTURE OF ENTERPRISE SECURITY: THE 'GOLDEN AGE' OF ATTACK AUTOMATION by Marcello SALVATI

Talk 12: HUNTING PBX FOR VULNERABILITIES by Sachin WAGH

Talk 13: NO WIN32_PROCESS NEEDED: EXPANDING THE WMI LATERAL MOVEMENT ARSENAL by Philip TSUKERMAN

Talk 14: HOW TO BRING HID ATTACKS TO THE NEXT LEVEL by Luca BONGIORNI

Talk 15: NFC PAYMENTS: THE ART OF RELAY & REPLAY ATTACKS by Salvador MENDOZA & Leigh-Anne GALLOWAY
Contact the press service to pre-register for this event or to ask for an interview with the co-founder of Hack in Paris, Olivier FRANCHI or with one of our speakers.
Press release published by MARTIN Caroline Published on 03/09/2018, 11:07 AM on 24presse.com
MARTIN Caroline
Sysdream

www.sysdream.com
Contact
Press release free of rights. Mention : 24presse 24presse.com
Last press releases "tech"